Interzoo organizer WZF
Interzoo is a trade fair organized by the pet sector for the pet sector
WZF (Wirtschaftsgemeinschaft Zoologischer Fachbetriebe GmbH) is the owner and organizer of Interzoo, the world's leading trade fair for pet supplies, held biennially in Nuremberg. As the driving force for the pet supplies industry, Interzoo is a key platform for innovation and communication on a range of pet industry topics of global relevance. WZF organizes Interzoo in partnership with ZZF, Zentralverband Zoologischer Fachbetriebe Deutschlands e.V. (German Pet Trade and Industry Association), the founder, institutional sponsor and professional partner to the world's leading trade fair for the pet industry.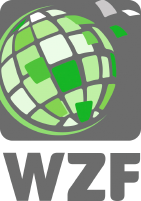 WZF was established in 1966 with the purpose to develop and market high-quality services and platforms that make a significant contribution to the pet industry's economic development while helping it communicate effectively. Alongside Interzoo, these services include seminars, congresses, a range of training opportunities and a publishing arm. While designing its services and products, WZF applies the ethical rules and standards for human interaction with pets as stipulated by ZZF. WZF has close associations with all market stakeholders: pet product retailers, wholesalers and manufacturers, pet groomers, research and academic facilities, institutions for training and professional development, advertising and marketing companies as well as the media and communication agencies.
Interzoo was launched in 1953 under the name "Zoo-Börse" which was held alongside the ZZF's annual general meeting. Over the years the format constantly evolved. Today it is the undisputed leading international trade fair for pet supplies. In 2018, more than 1,900 exhibitors used Interzoo to present their companies and products to some 39,000 trade visitors from 126 countries.
With practical demonstrations on specialist topics and presentations on international markets or overarching topics such as sustainability, WZF inspires exhibitors and trade visitors to expand their respective product ranges and tap into new market segments. WZF is responsible for the strategic planning and management of Interzoo. It develops the supporting programme, undertakes PR and media work and takes care of all aspects relating to animal welfare. In doing so WZF draws on its longstanding experience, high level of professional expertise and an excellent network.
Membership of trade fair associations
UFI The Global Association of the Exhibition Industry
AUMA Ausstellungs- und Messe-Ausschuss der Deutschen Wirtschaft (Association of the German Trade Fair Industry)
FKM Gesellschaft zur freiwilligen Kontrolle von Messe- und Ausstellungszahlen (Society for Voluntary Control of Fair and Exhibition Statistics)
Contacts WZF:
Dr. Rowena Arzt l Director Exhibitions
Marika Sztipanovics l Project Officer Interzoo
Organizer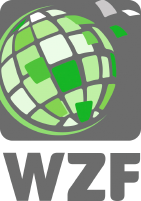 Wirtschaftsgemeinschaft Zoologischer Fachbetriebe GmbH
Mainzer Str. 10
65185 Wiesbaden
T +49 6 11 44 75 530
F +49 6 11 44 75 53 33
send enquiry
Honorary sponsor

Zentralverband Zoologischer Fachbetriebe Deutschlands e.V.
Geschäftsstelle
Mainzer Str. 10 
65185 Wiesbaden
Phone +49 611 4475 530
Fax +49 611 4475 5333
Press office: +49 611 4475 5314
Organization on behalf of the organizer

NürnbergMesse GmbH
Messezentrum
90471 Nürnberg
Phone  +49 911 8606 0
Fax +49 911 8606 8228
send enquiry