Interzoo organizer WZF
The Advisory committee of Interzoo (from left to right): Nadine Trautwein, Stephan Fumy, Annette Burda, Jörg Lefers, Marika Sztipanovics (WZF), Lars Larsen, Dr. Rowena Arzt (WZF), Axel Pinders, Katharina Engling, Roland Böhme
WZF (Wirtschaftsgemeinschaft Zoologischer Fachbetriebe GmbH) organizes Interzoo in Nuremberg with the German Pet Trade and Industry Association Zentralverband Zoologischer Fachbetriebe Deutschlands e. V. (ZZF) as the honorary sponsor. WZF is founder, owner and organizer of the world's largest international trade fair for pet supplies.
As a one-hundred-per-cent subsidiary of ZZF WZF makes an important contribution to the economic and communicative development of the pet industry with its business fields trade fairs and events, public relations, education and the ring issuing agency.
Interzoo started as "Zoo-Börse" in 1953. A few member companies presented their products in the occasion of the annual conference of ZZF. Over the years the trade fair envolved tremendously. It got bigger, more professional and international. With more than 1,900 exhibitors and about 39,000 trade visitors from over 125 countries, today Interzoo is the undisputed world's leading trade fair for pet supplies. Interzoo not only offers a global market overview of the innovative range, but it is also a communication platform.
With live demonstrations and presentations on international markets or subjects like sustainability, WZF aims to inspire attendees to expand their own range of products and solutions. WZF strategically plans and manages Interzoo. The company develops the supporting program, takes care of public relations and press contacts and makes sure that animal welfare is taken into account. All this is based on its many years of experience, its high expertise in pet supplies industry and its excellent network. Additionally WZF is supported by the Interzoo Advisory Committee consisting of ZZF-members. With their individual industry experience they assist in the ongoing development of the trade fair.
Advisory committee of Interzoo
Roland Böhme, JBL GmbH & Co. KG
Annette Burda, Burda's Tierwelt GmbH
Stephan Fumy, Zoofachhandel Fumy GmbH
Lars Larsen, Juwel-Aquarium GmbH & Co. KG
Jörg Lefers, Allco Heimtierbedarf GmbH & Co. KG
Axel Pinders, Dohse Aquaristik GmbH & Co. KG
Nadine Trautwein, Hunter International GmbH
Chairwoman: Katharina Engling, Bunny Tierernährung GmbH
WZF contact persons: Dr. Rowena Arzt, Marika Sztipanovics
Organizer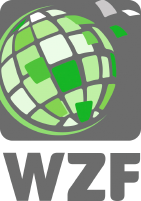 Wirtschaftsgemeinschaft Zoologischer Fachbetriebe GmbH
Mainzer Str. 10
65185 Wiesbaden
T +49 6 11 44 75 530
F +49 6 11 44 75 53 33
send enquiry
Honorary sponsor

Zentralverband Zoologischer Fachbetriebe Deutschlands e.V.
Geschäftsstelle
Mainzer Str. 10 
65185 Wiesbaden
Phone +49 611 4475 530
Fax +49 611 4475 5333
Press office: +49 611 4475 5314
Organization on behalf of the organizer

NürnbergMesse GmbH
Messezentrum
90471 Nürnberg
Phone  +49 911 8606 0
Fax +49 911 8606 8228
send enquiry