Interzoo Newsroom
Interzoo 2018 features new Tuesday through Friday schedule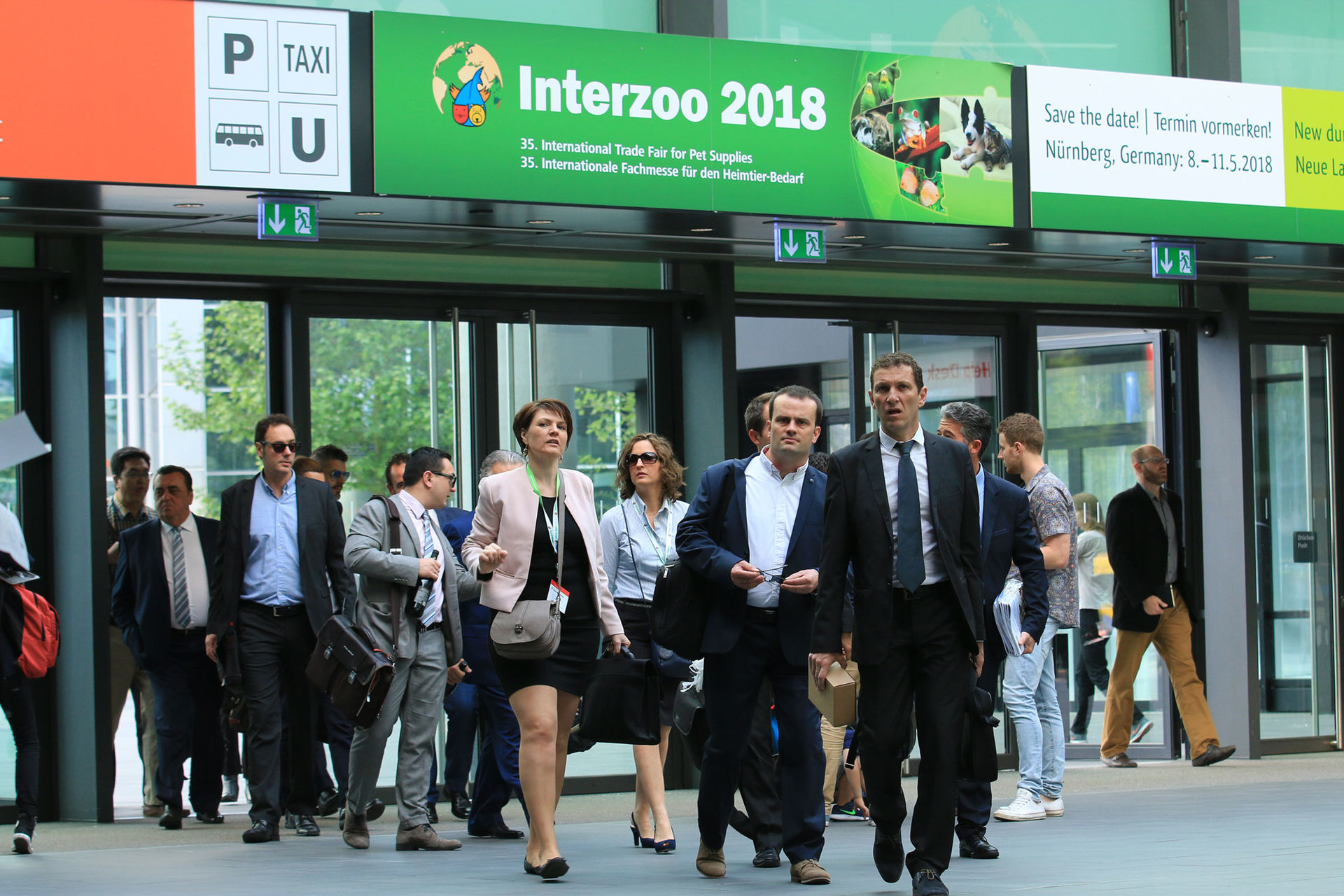 Starting in 2018 Interzoo, the leading international trade fair for pet supplies which is always held in May, will feature a new Tuesday through Friday schedule. This decision was made by exhibition organiser Wirtschaftsgemeinschaft Zoologischer Fachbetriebe GmbH (WZF) in accordance with a recommendation by the Interzoo trade fair committee.
"After analysing the visitor profile and visitor attendance statistics for the previous days of the trade fair and taking into account the feedback from visitor and exhibitor questionnaires during the last trade fairs, we decided to change the Interzoo schedule to more optimally align it with the needs of exhibitors and visitors," explains Herbert Bollhöfer, WZF Managing Director.
Hans-Jochen Büngener, Chair of the Interzoo trade fair committee, adds: "In recent years, the share of international visitors and decision-makers has continued to grow along with an increasingly stronger preference for Thursday and Friday as exhibition days." As the busiest sales day for retail, Saturday was not the preferred day for a visit to the trade fair. "In addition, fewer and fewer German dealers go to Interzoo on Sundays. They prefer to visit the trade fair on Ascension Day, a holiday that occurs during the trade fair," explains Büngener. In Germany, Ascension Day is a work-free holiday that falls on a Thursday, and the WZF wants to ensure that the new trade fair schedule continues to coincide with the holiday.
Herbert Bollhöfer cites additional benefits: "Exhibitors and visitors alike can look forward to a relaxing weekend after the trade fair, which makes it more pleasant for visitors to travel to and from the venue."
Future Interzoo trade fair dates:
Tuesday 8 May to Friday 11 May 2018
Tuesday 19 May to Friday 22 May 2020
Press and Media Spokesperson
Wirtschaftsgemeinschaft Zoologischer Fachbetriebe GmbH (WZF)
Antje Schreiber
T +49 6 11 447 553-14
F +49 6 11 447 553-33
presse@zzf.de

Accreditations, press centre
Press Office NürnbergMesse GmbH
Ariana Brandl
T +49 9 11 86 06-82 85
F +49 9 11 86 06-12 82 85
ariana.brandl@nuernbergmesse.de