Interzoo Newsroom
Interzoo gets silver makeover with new key visual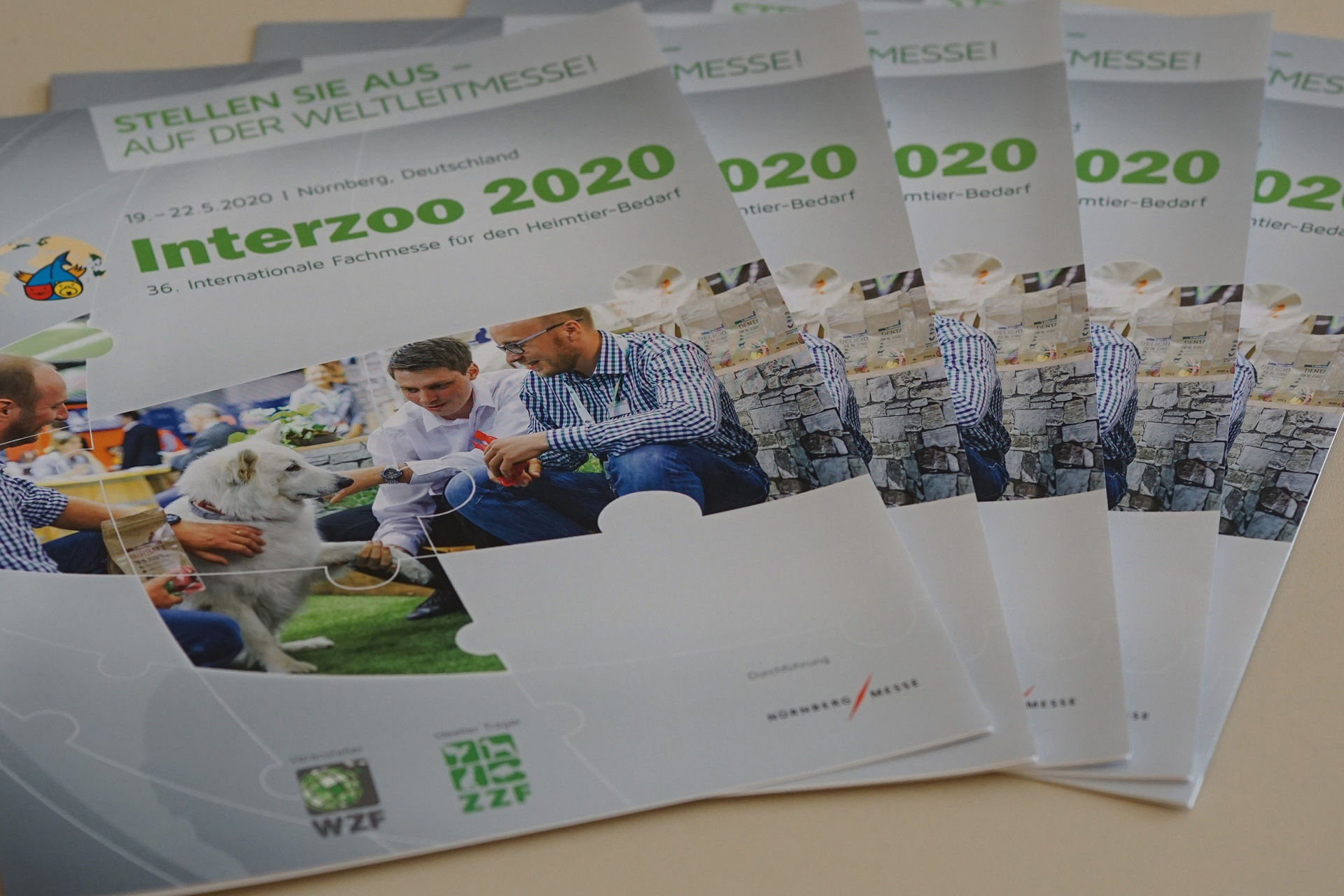 The world's leading international trade fair for pet supplies will now sport a new look in its flyers, advertisements, mail-outs, online and printed media. "Interzoo itself is constantly evolving and so we have also changed the key visual of our Interzoo brand", says Dr Rowena Arzt, Director Exhibitions at Interzoo organizer WZF (Wirtschaftsgemeinschaft Zoologischer Fachbetriebe GmbH). "Previously, the dominant colour has been a dark green. We have replaced this with an elegant silver colour that underlines the high quality and professionalism of Interzoo." The new brand image has a lighter, more modern, fresher and younger look. In addition, the new photos in the jigsaw puzzle pieces don't just show various pets like they did before but also make the connection to the event itself and/or the pet supplies sector. The recognition factor is still there, however, because the main components like logo and lettering, as well as the structure, have not been changed. So if it says Interzoo on it, Interzoo is still in it.
_______________
Archive of Newsletter Interzoo news
Subscribe to the Interzoo newsletter and stay informed!