Interzoo Newsroom
Interzoo 2020: Promising application numbers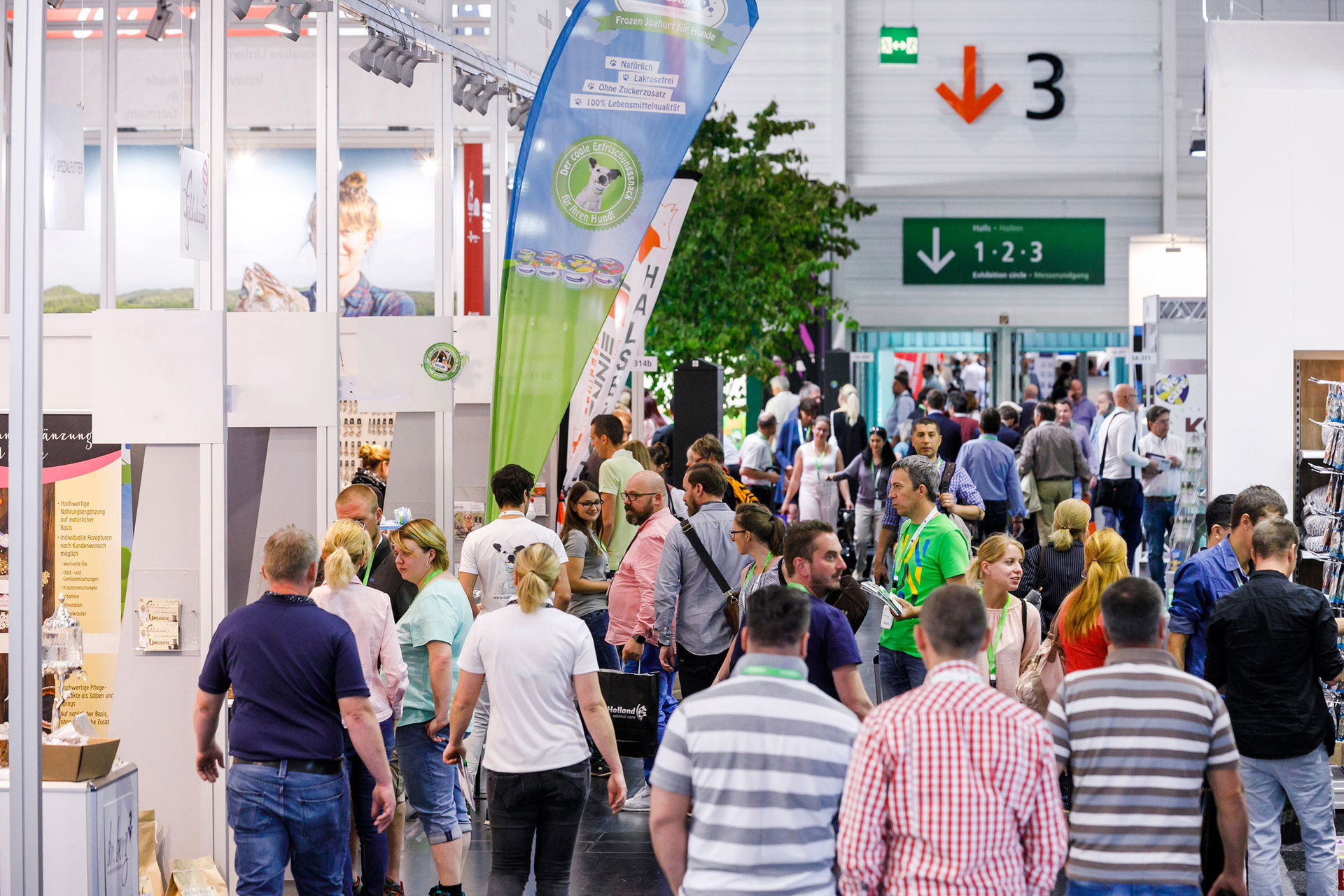 At the end of the initial application period, all signs point to continued growth for Interzoo 2020. A comparison of the current number of exhibitor applications with that of August 2017 reveals an increase in exhibiting companies from Germany, the rest of Europe and overseas. "This underscores the outstanding importance of Interzoo for the national and international market," says Alexandra Facklamm, Managing Director of Interzoo organizer WZF (Wirtschaftsgemeinschaft Zoologischer Fachbetriebe GmbH). Both regular and first-time exhibitors are showing higher numbers, with increased interest in the event among both groups. Application numbers for first-time exhibitors are currently around 18 percent higher than for the comparable period of the previous event.
On a display area measuring more than 120,000 m2, Interzoo 2020 will once again offer a global market overview of an innovative range of pet food, grooming products and accessories for cats and dogs, birds, ornamental fish and terrarium animals. At Interzoo 2018, more than 1,900 exhibitors from 66 countries showcased their products. Of the approximately 40,000 trade visitors, almost 10,000 came from Germany. "This means that Interzoo is the most important trade fair and information platform for the German pet retail sector despite its high internationality, and it's right on our doorstep", emphasises Facklamm.
New halls and entrances
Due to the expected growth of the trade fair and larger exhibition space, a new hall configuration is necessary at the Nuremberg exhibition venue for Interzoo 2020. This is why Interzoo organizer WZF is making two extra halls (11 and 12) available to exhibitors, so that trade visitors can find out about the latest developments in the sector in a total of 14 exhibition halls. "This will give us a third entrance at the north-west of the exhibition grounds and enable us to offer an additional service", explains Dr Rowena Arzt, Director Exhibitions at WZF. Direct access from the underground means that the West entrance is another way for trade visitors to reach this part of the exhibition grounds quickly and conveniently.
 
_______________
Archive of Newsletter Interzoo news
Subscribe to the Interzoo newsletter and stay informed!