Interzoo Newsroom
No unapproved stands: Rules for setting up exhibition stands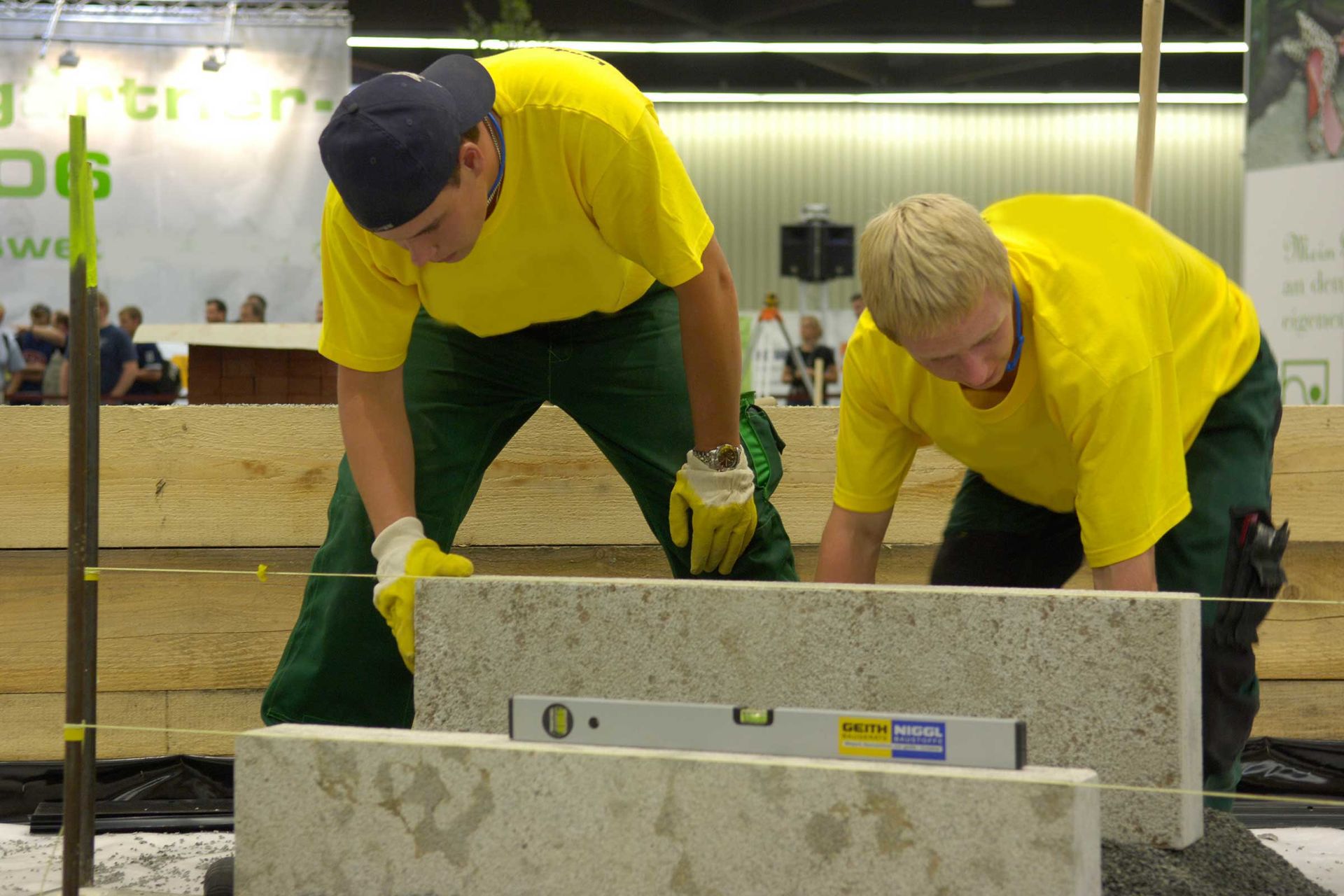 When designing and setting up their exhibition stands, Interzoo exhibitors must observe a few important rules to ensure they are well prepared for the approval process before the trade fair starts, and to avoid any need for reconstruction at short notice. The following points in particular must be observed:
No flammable materials (extract)
As a general rule, exhibition stands must not contain highly flammable materials that drip on burning or release toxic gases or thick smoke, such as most thermoplastics, including hard polystyrene foam (Styropor, Styrodur, EPS, XPS, etc.), PVC or similar substances. The use of decorative materials made of bamboo, reeds, hay, straw, bark mulch, wood chips or similar materials does not comply with requirements and is not permitted. Construction and decorative materials such as wooden pallets, wooden crates or baskets that have a high fire load on account of their design and surface structure are generally not permitted. Cut trees and plants should be used only when still green, and for decorative purposes only. Trees must be free of branches up to about 0.5 m above the ground. Deciduous trees and conifers may be used only with moist root balls. Decorative materials, ornamentation, fittings, floor coverings, banners and curtains must be classified as flame-retardant (Class B1) as a minimum, must not drip on burning, and must release only low smoke volumes as per DIN 4102-1, or at least Class B/C – s2, d0 as per EN 13501-1. If deep pile carpets or artificial turf ground coverings are used, attention must be paid to their fire and smoke characteristics (as per EN 13501) in combination with the requirements for laying and assembly, since these floor coverings generally do not comply with fire protection requirements.
Maximum ceiling areas and stand height (extract)
Ensure that closed ceilings cover no more than 50 percent of the exhibition stand, up to a maximum of 30 m². Sprinkler-compatible ceilings with an untensioned mesh size of at least 2 x 4 mm or 3 x 3 mm and a web thickness of at least 1 mm are allowed, up to a field size of 30 m². For areas greater than 30 m², sprinklers must be installed in the appropriate quantity by the competent service partner; the same applies to heat detectors in halls with smoke monitoring (H4A, H7A, H11). Testing certificates documenting sprinkler suitability or the building materials class of the material used must be available for on-site stand acceptance. Stand height is a recurring source of frustration. Because many stand constructors are familiar with the NürnbergMesse halls from their use in various trade fairs, they wrongly assume that stands can be built up to the maximum hall height at all the exhibitions in Nuremberg. But to give smaller exhibitors the opportunity to make a successful presentation alongside the large-scale stands, the maximum stand height at Interzoo is 5.50 m, which must be taken into account in the stand design process.
Open stand sides and sample sketches
Some exhibitors with larger exhibition areas design island stands with one side completely blocked to set up consultation rooms or catering areas. Fifty percent of the open stand sides must be clear for visitors to look in, however. Rules governing separation distances and slopes must also be observed.
Please be sure to observe the full guidelines governing stand construction:
www.interzoo.com/en/exhibitors/exhibition-presentation/regulations
_________________
Archive of Newsletter Interzoo news
Subscribe to the Interzoo newsletter and stay informed!