Interzoo Newsroom
Preparations for Interzoo 2018: Invite industry professionals directly!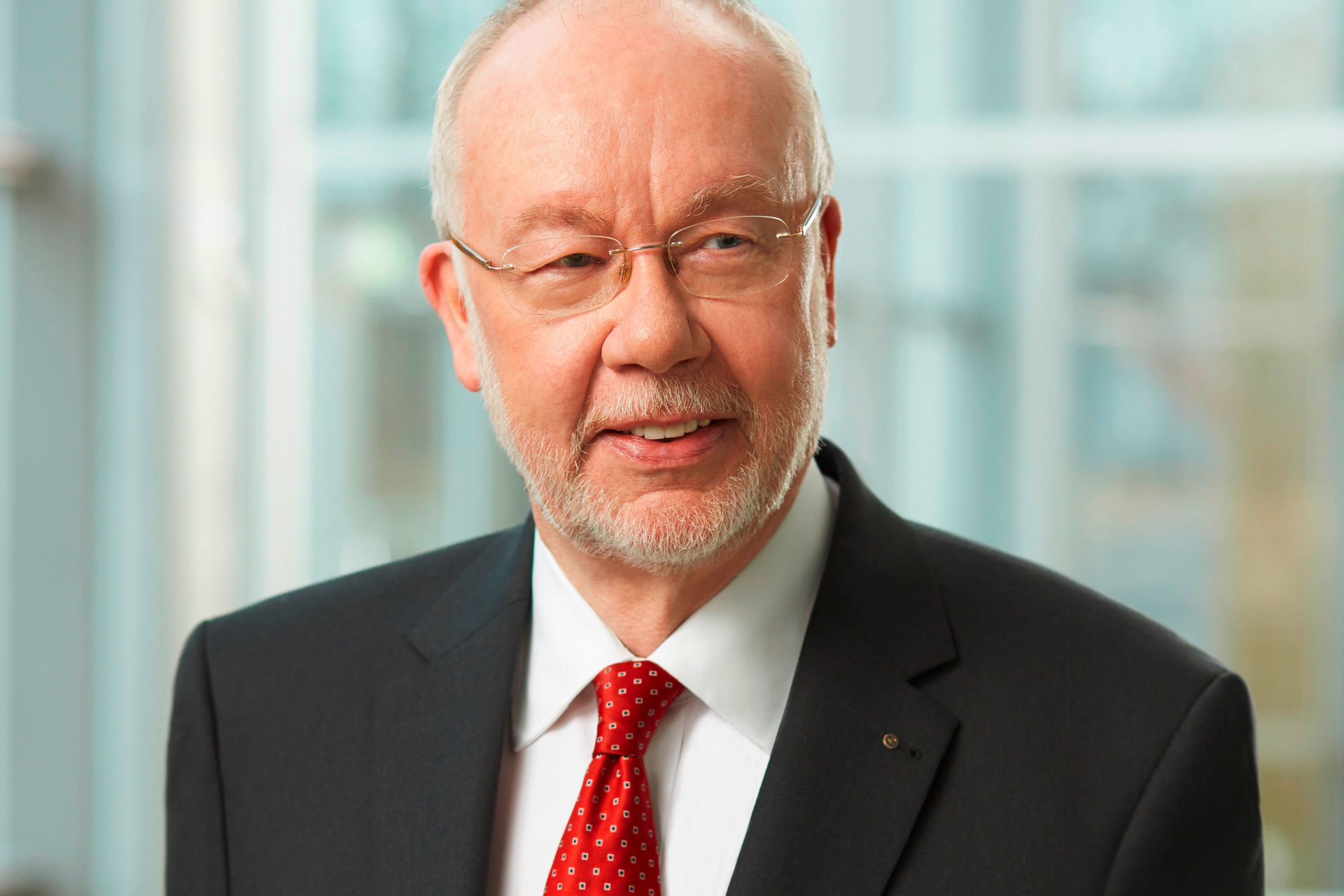 Interzoo is the proven leading exhibition for the international pet industry. It will be taking place in Nuremberg from 8 to 11 May 2018, and based on the current level of registrations organizer WZF GmbH (Wirtschaftsgemeinschaft Zoologischer Fachbetriebe GmbH) can once again expect a positive trend this year. For exhibitors, however, simply booking a stand is not automatically guaranteeing a successful trade fair participation.
What makes Interzoo the ideal platform for companies in the pet industry?
Hans-Jochen Büngener: Where else could they establish contacts in so many different pet markets simultaneously? With some 40,000 trade visitors, 70 percent of whom are from 100 countries other than Germany, Interzoo is the largest international trade fair for pet supplies. After the 2016 Interzoo, nine out of ten exhibitors rated their participation as extremely positive. That was certainly due in part to the quality of the visitors: 95 percent of the industry specialists were decision makers or involved in purchasing and procurement decisions.
And what makes Interzoo worthwhile for visitors?
Hans-Jochen Büngener: Interzoo provides a comprehensive, first-hand overview of the latest products and services in the international pet industry. More than 1,800 exhibitors from more than 60 countries set worldwide standards for the years to come. Plus: The exhibition is open only to industry specialists. Interzoo exhibitors specifically target professionals and offer sophisticated presentations.
Why do visitors come to Interzoo?
Hans-Jochen Büngener: Trade visitors from the pet and garden sector as well as other business enterprises come to gather information, cultivate business contacts and initiate new contacts. Interzoo visitors want to experience and test innovations. They want offerings and incentives. Almost all of the trade visitors (95 percent) were satisfied or very satisfied with Interzoo 2016. Exhibitors benefit from the fact that the exhibition reduces wasted coverage and enables direct customer contact. Exhibitors can also find information on the visitor structure in the brief analysis of the last Interzoo that contains figures from FKM, the Society for Voluntary Control of Trade Fair and Exhibition Statistics, at www.interzoo.com.
How can exhibitors make their participation in the exhibition a success?
Hans-Jochen Büngener: To make the presentation a measurable success, marketing goals must be precisely defined beforehand. What exactly do we want to achieve by participating in the exhibition? Who is our target audience? It's also important that exhibitors know what message they want to communicate and what they want to exhibit. There should also be sales targets, meaning the quantities that exhibitors want to sell and under what terms. Strategic exhibition goals should be defined, such as image effect, networking and employee motivation. And don't forget the evaluation of one's own position on the international market, market monitoring and trend scouting.
How can exhibitors advertise their participation in Interzoo?
Hans-Jochen Büngener: The most effective way is by directly inviting the company's customers, using vouchers and visitor brochures. Vouchers give retailers free entrance to Interzoo; the entrance fee is paid by the exhibitor.
But they can also raise awareness of their own exhibit by advertising at the exhibition venue, in the Interzoo newspaper "Interzoo Daily" and through promotions within the industry. Targeted PR with press releases describing product innovations and planned promotions at the exhibition stand are also important. With Interzoo 2018, there is also a new opportunity for exhibitors to upload their digital press releases and product information to the online exhibitor database. These messages are then automatically published in the Interzoo Newsroom. Many companies also host parties to attract visitors to their stand.
How can exhibitors optimize stand operations?
Hans-Jochen Büngener: Stand employees should not just be prepared in terms of the products and product features to be presented; they should also be fully briefed on the specific exhibition goals and the visitor structure. Rely on seasoned trade fair veterans and their wealth of experience in order to be prepared for any situation. The exact number of staff that exhibitors need depends on the stand and the products. In any case, the basic rule applies: At least one company representative and one stand manager should be present at all times.
How important is the follow-up to Interzoo?
Hans-Jochen Büngener: This is just as important as the preparation. A visitor record, including visitor structure, should be prepared as a report sheet ahead of time to simplify follow-up. Consistent follow-up determines the lasting, long-term success of the exhibit. This includes evaluating customer dialogues: What were the main points that interested exhibition visitors? Was the target group reached?
It's equally important to follow up on new contacts promptly and send out promised materials immediately. And don't forget to send your customers a thank-you letter!
Many thanks for speaking with us.
Tip for German companies: "Vorbereitung auf die Interzoo" (Preparing for Interzoo) Workshop in German language to be held at the ZZF Forum der Heimtierbranche on 6 and 7 March 2018 in Niedernhausen – www.zzf-forum.de.
The organizer of Interzoo is WZF (Wirtschaftsgemeinschaft Zoologischer Fachbetriebe GmbH), which has appointed NürnbergMesse GmbH to manage the exhibition.
For more information, please go to: www.interzoo.com
Exhibitor registration
T +49 9 11 86 06-80 95
F +49 9 11 86 06-12 00 49
interzoo@nuernbergmesse.de
Press contact
Wirtschaftsgemeinschaft Zoologischer Fachbetriebe GmbH (WZF GmbH)
Antje Schreiber (press spokesperson Interzoo)
T +49 6 11 447 553-14
F +49 6 11 447 553-33
schreiber@zzf.de
Press office NürnbergMesse GmbH (accreditations, press centre)
Ariana Brandl
T +49 9 11 86 06-82 85
F +49 9 11 86 06-12 82 85
ariana.brandl@nuernbergmesse.de