Interzoo Newsroom
Planning stand parties for customers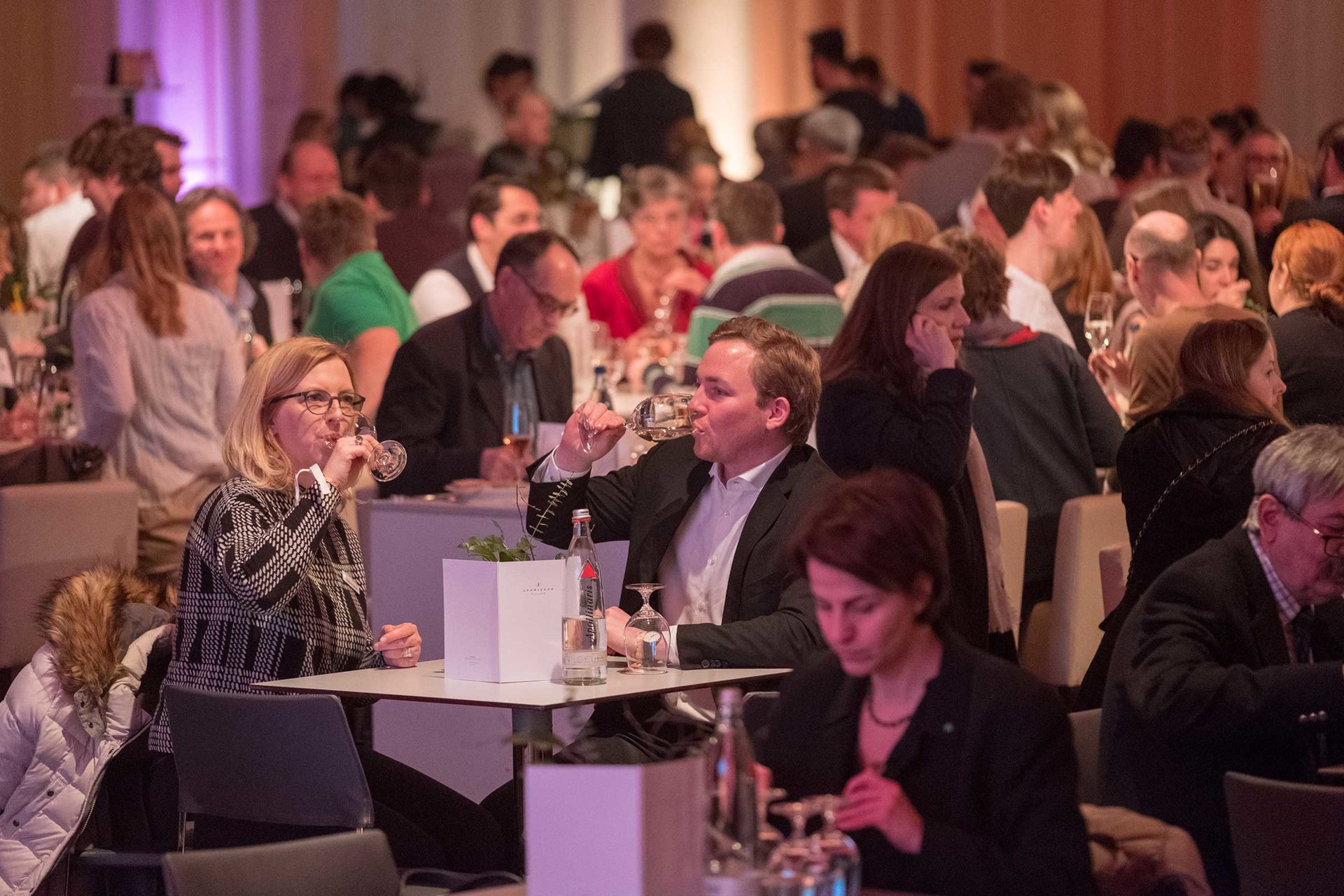 During the trade fair, Interzoo exhibitors can host stand parties for their customers and business partners on Wednesday evening, 9 May 2018. The parties must be registered in good time and there are certain guidelines that need to be followed. For example, the events may not start until 18:00 at the earliest and must be finished by 24:00 at the latest. The costs for a stand party are EUR 480 plus VAT for a finish time of 22:00 and EUR 710 plus VAT for a finish time of 24:00. The price includes hall lighting and cleaning, security and cloakroom staff and the fee for the event manager prescribed by the Bavarian Regulations on Places of Public Assembly. This event manager will be provided by the service partner of NürnbergMesse.
The district management of performing rights organisation GEMA in Nuremberg must be notified of the use of music (recorded or live) and the appropriate royalties must be paid. The charges depend on the size of the stand. For a stand of up to 200 m2, for example, the charges for live music are EUR 47.10 plus VAT, while general background music costs EUR 20.76 per day. For further information about GEMA please go to: www.gema.de.
Exhibitors should organise their stand party in good time. We recommend that you invite your guests personally before the trade fair, preferably using an RSVP process which will make it easier to plan the scope of catering you require. The Interzoo Project Team is happy to offer advice on planning a stand party.
Tip for visitors and exhibitors
As well as stand parties, you can also look forward to the legendary Interzoo Party in 2018, this time on Thursday 10 May at 18:00, so save the date!
For more information please go to:
https://www.interzoo.com/en/exhibitors/contact
_______________
Archive of Newsletter Interzoo news
Subscribe to the Interzoo newsletter and stay informed!