Interzoo Newsroom
More funding for trade fairs: Trade fairs receive larger shares of marketing budgets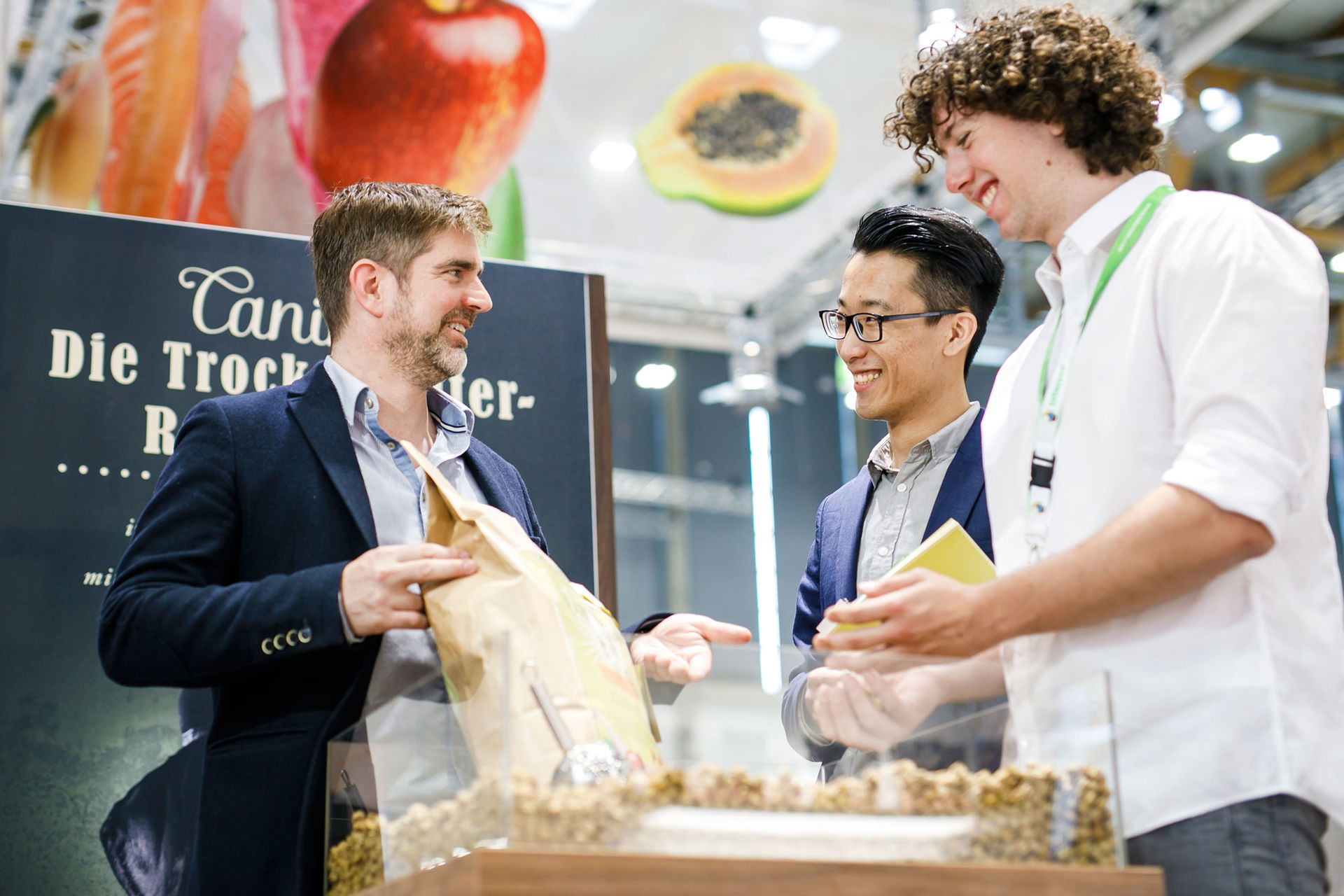 Trade fairs remain a strategically significant part of B2B marketing for companies, according to AUMA, the Association of the German Trade Fair Industry. This is backed up by the results from AUMA's new MesseTrend 2019 survey. According to this survey of a representative sample of 500 companies that exhibit primarily at B2B trade fairs, 29 percent of German exhibitors plan to invest more in attending trade fairs in 2019 and 2020, both in Germany and abroad. Fifty-six percent plan to keep their spending the same, and only 15 percent plan to spend less. On average, companies plan to increase their trade fair budgets for the next two years by 3 percent compared to 2017/2018. Trade fairs have grown to account for 47 percent of the total communications budget for the exhibiting companies.
According to the survey, companies that plan to spend more on trade fairs invest primarily in the quality of their presentations, especially the size of their stands (43 percent). Those who plan to spend less tend to cut their participation at certain fairs entirely (63 percent), rather than mainly aiming to reduce the quality of their existing stands. The average number of trade fairs German companies participate in remains largely stable, according to the survey: the figure for fairs in Germany is 5.2 (5.4), while the number of attendances in other countries remains unchanged at 3.4.
All in all, trade fairs have expanded their leading position in B2B marketing in recent years. Today, 83 percent of exhibiting companies view trade fairs as important or very important (2015: 81 percent). That makes trade fairs the second most important tool, following the now-universal web presence. Trailing trade fairs are field sales, direct mailing, online sales, social media, and advertising in the trade press.
Trade fairs now represent 47 percent of communications budget
Compared to the first survey 20 years, ago, trade fairs now account for a substantially larger share of the exhibiting companies' total communications budget, rising from 38 percent in 2000 to 47 percent in the latest survey. Another clear change is that, over the past 20 years, companies have attended more and more trade fairs in other countries. In 2000, 28 percent also actively participated in fairs in other countries; the current share is 43 percent.
Summary
According to AUMA, the MesseTrend 2019 results show that digital tools are no substitute for personal face-to-face contact between a vendor and buyer, and they still cannot provide the opportunity to test a product first-hand.
The major significance of trade fairs for business and for corporate success is the focus of annual Global Exhibitions Day, which just took place recently on 5 June 2019. Trade fair organizers, event locations, trade and professional associations and service providers from all around the world are backing this initiative to highlight the usefulness of the trade fair industry. For more information, please go to:
https://www.ufi.org/industry-resources/global-exhibitions-day/
_______________
Archive of Newsletter Interzoo news
Subscribe to the Interzoo newsletter and stay informed!