Interzoo Newsroom
After 31 years of service for Interzoo, Hans-Jochen Büngener takes his leave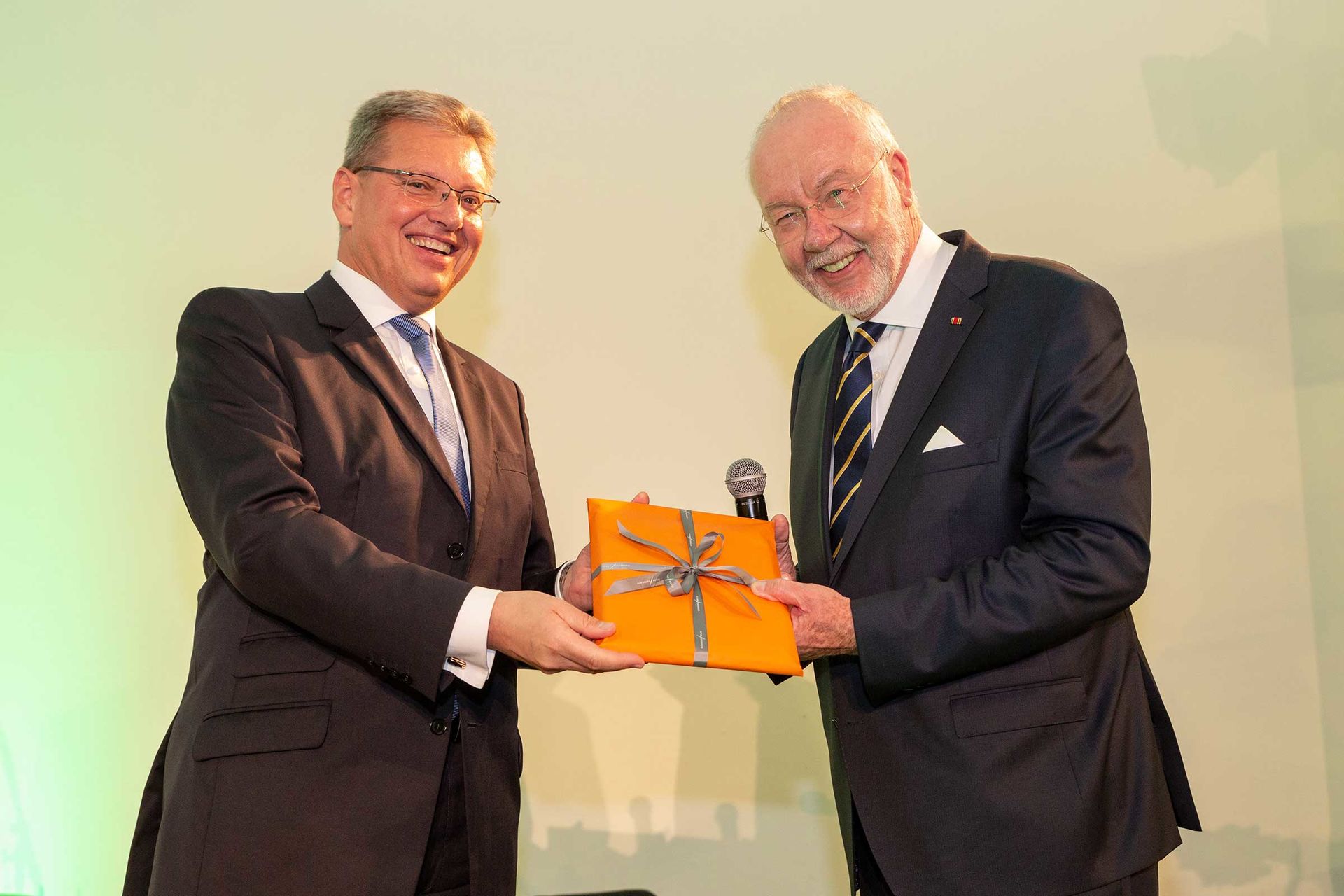 With a standing ovation, guests at the Interzoo state reception said farewell to Hans-Jochen Büngener, who will hand over the reins at the next election in autumn 2018 after 31 years as Chairman of the Interzoo Exhibition Committee.
In his laudatory address, Norbert Holthenrich, President of the German Pet Trade & Industry Association (ZZF), described Büngener as "the guiding light at the heart of Interzoo", whose dedicated efforts at home and abroad made it possible to set Interzoo apart from other fairs, position it internationally and develop it into the world's leading fair for the pet supplies industry. He also rendered excellent service to the association's various committees and as Chair of the Industry Group, Vice-President and Treasurer had helped shape the prosperities of the German pet sector. "He has left an exceptional legacy in Nuremberg, in the trade fair business and in the entire sector and has masterfully steered the Interzoo juggernaut with great foresight", said the CEO of NürnbergMesse Group, Dr Roland Fleck, in recognition of Büngener's longstanding endeavours on behalf of Interzoo.
Büngener thanked those present "for this time, in which I have experienced so many things and learned so much that would not have been possible without Interzoo." He was particularly grateful to the team at NürnbergMesse and the management and staff of ZZF and Interzoo organizer WZF (Wirtschaftsgemeinschaft Zoologischer Fachbetriebe GmbH). At the same time he used his farewell address to appeal to all players in the international pet supplies sector: "Alongside our responsibility for products, the noblest task of our industry should be our commitment to the animals that are entrusted to us and that enrich our lives, and we should do everything we can to ensure their absolute well-being."
_______________
Archive of Newsletter Interzoo news
Subscribe to the Interzoo newsletter and stay informed!