Interzoo Newsroom
Interzoo 2018: Excellent business and top-level trade visitors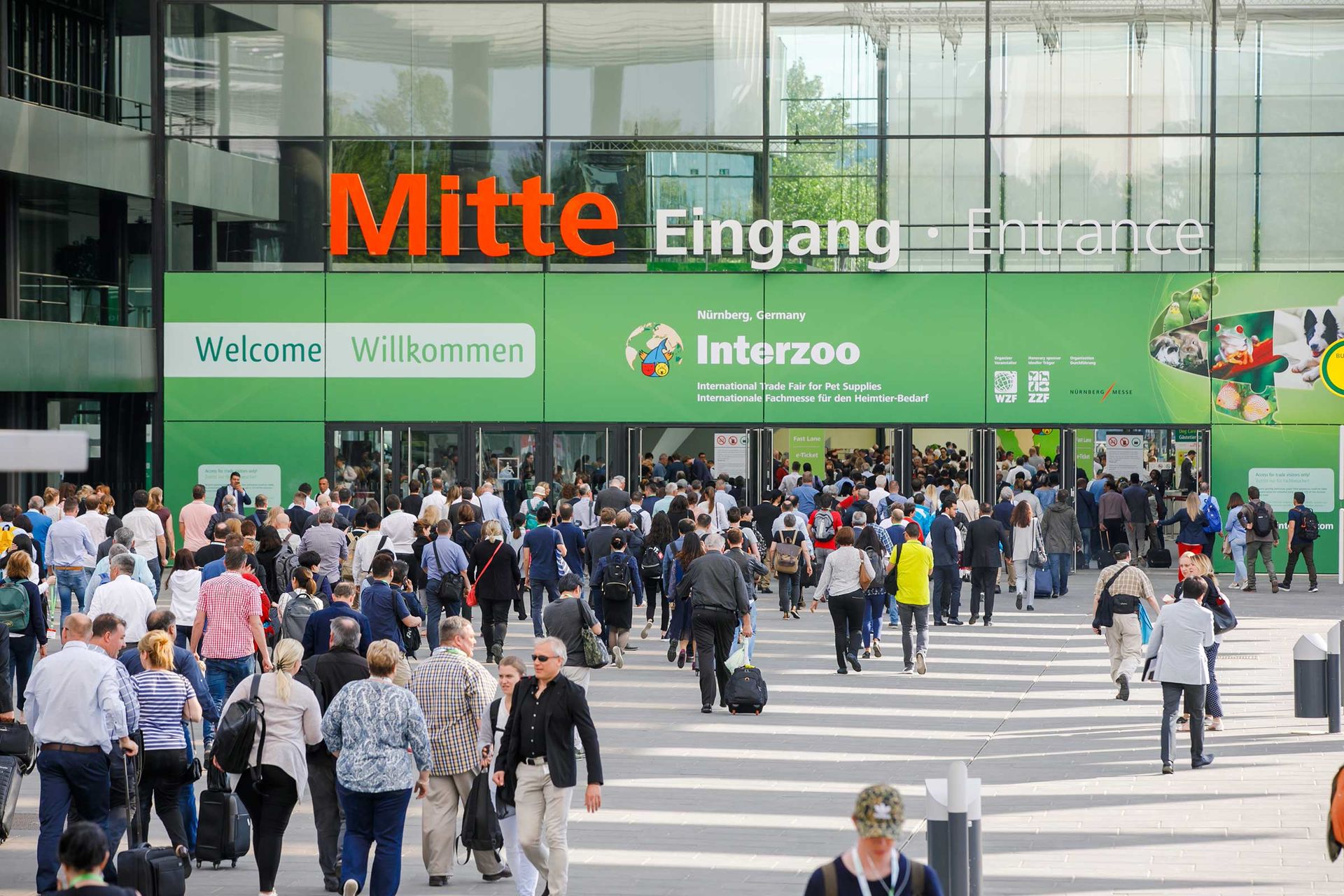 At this year´s Interzoo, 38,656 trade visitors (39,075 in 2016) from 126 countries found out all about the latest in pet food and grooming supplies, accessories and services for pets. The number of exhibitors increased by 10 percent; German companies contributed to this figure with growth of seven percent. The world's leading fair for pet supplies attracted a total of 1,989 exhibitors (2016: 1,818) from 66 countries (2016: 61 countries). At the same time, the overall exhibition area in the 13 exhibition halls used by the fair grew to more than 120,000 square meters.
"Interzoo once again reinforced its position as the world's leading fair in this field, and has become even more professional and international," commented Hans-Jochen Büngener, Chairman of the Interzoo Exhibition Committee. "Many exhibitors reported that they found Interzoo different this year because of the new sequence of the trade fair days, but at the same time, they felt it was extremely successful."
This is confirmed by the admission data. The proportion of international trade visitors rose from 70 to 74 percent. Most foreign visitors came from Italy (2,161), followed by Spain (1,438), France (1,323), the UK including Northern Ireland (1,320), the Netherlands (1,211), the Czech Republic (1,193), China (1,154) and Poland (1,113). The number of visitors from Germany fell by just under 15 percent to 9,934.
Norbert Holthenrich, President of ZZF, the German Pet Trade & Industry Association, is not surprised by the decrease in visitor numbers from Germany: "This reflects the structural change in the pet market in Germany. The growing international background of the visitors is a gratifying sign when it comes to preparing new business contacts and international trade. But as the association representing the German pet trade and industry, we still need to consider which products and services we can offer at Interzoo for the German pet and garden trade, for boutique operators and biologically appropriate raw food shops, to ensure that the fair continues to be an inspiring business platform that they find worthwhile."
A total of 29,530 visitors came from within Europe, while from outside Europe most professionals travelled from Asia, namely 4,733 from South-East/Central Asia and 1,256 from the Near and Middle East. The event welcomed 970 visitors from North America, while 1,282 market players travelled to Nuremberg from South and Central America. Africa was represented by 558 visitors, Australia and Oceania by 327.
Eighty-seven percent of the trade visitors were happy to very happy with the new Tuesday-to-Friday schedule for the fair, while 72 percent of exhibitors in turn described themselves as happy to very happy. Foreign companies in particular viewed the change of schedule positively.
______________
Archive of Newsletter Interzoo news
Subscribe to the Interzoo newsletter and stay informed!