Interzoo Newsroom
Interzoo 2018: a new record in sight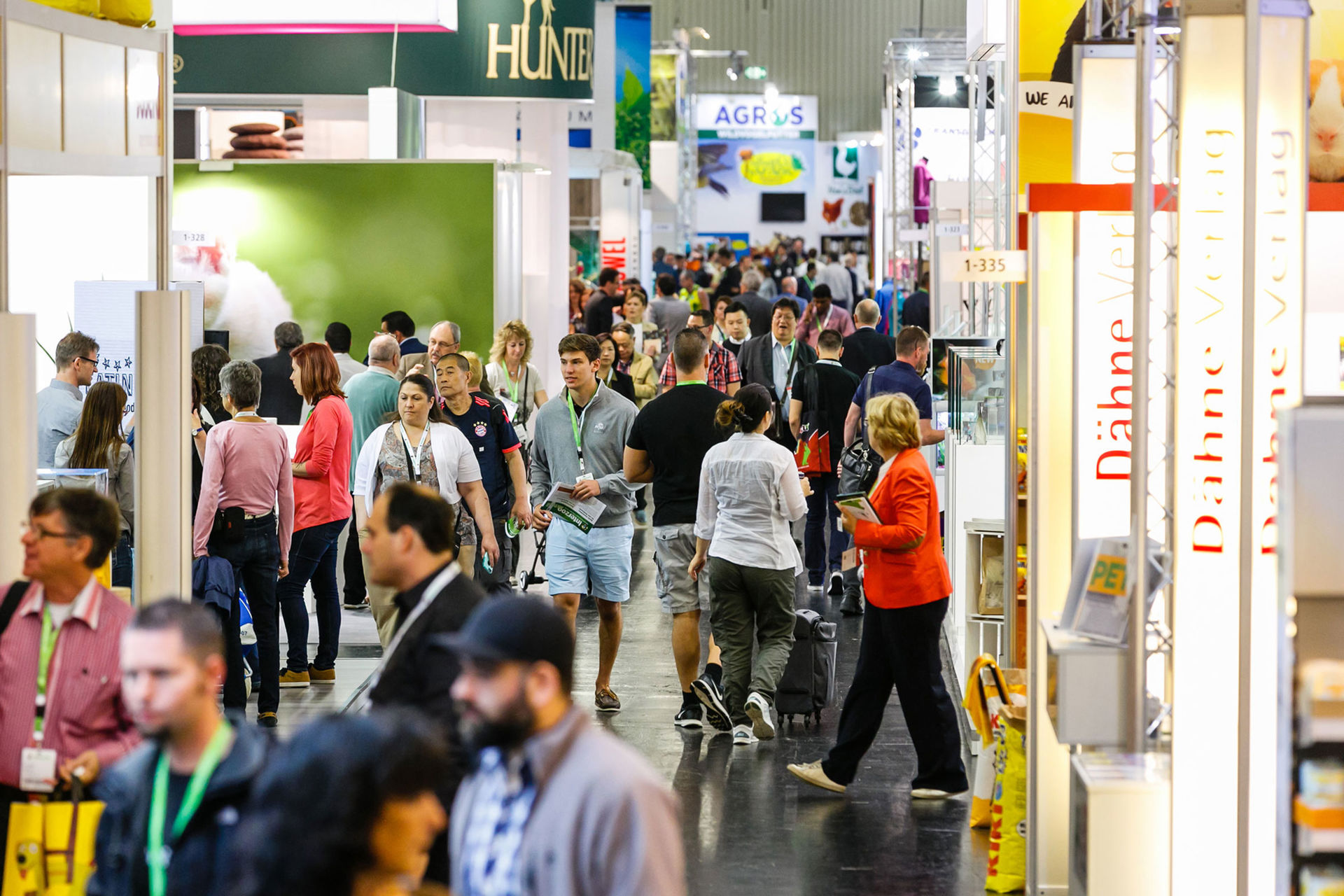 Four months before the start of Interzoo 2018 in Nuremberg, more exhibitors have already booked their booths than at the same point two years ago. Exhibition organizer WZF (Wirtschaftsgemeinschaft Zoologischer Fachbetriebe GmbH) therefore expects to welcome more than 1,800 exhibitors to the world's leading exhibition for the pet industry that is set to take place from 8 to 11 May 2018.
"We have good reason to announce that Interzoo 2018 will be the most important event of the international pet supplies industry in the coming year: The booth space booked is already larger than that of the last Interzoo. Of the companies that have registered so far, 80 percent come from abroad, and there has also been greater interest on the part of German companies," reports Hans-Jochen Büngener, Chairman of the Interzoo Exhibition Committee.
Among the European countries, WZF has received applications for larger booth areas from Great Britain, Italy, the Netherlands, Austria and Turkey. International exhibitors from Asia and the Americas have also booked larger booths, particularly China, Hong Kong, India, Canada, Macau and South Korea. Many foreign companies are participating in Interzoo as part of a national pavilion. For 2018, pavilions have already been registered for Brazil, China, Great Britain, Hong Kong, Ireland, Italy, Canada, Singapore, Taiwan, the Czech Republic and the USA. With 13 exhibitors, the German pavilion for start-ups is almost fully booked.
For Dr Rowena Arzt, Director of Exhibitions at WZF, these figures are an auspicious signal for Interzoo visitors: "Over the next year, industry specialists can once again expect to gain the world's best overview of the range of products available in the international pet supplies sector as well as preferential access to the new products and innovations of the past year being showcased in Nuremberg."
_______________
Archive of Newsletter Interzoo news
Subscribe to the Interzoo newsletter and stay informed!