Interzoo Newsroom
New: dedicated area for international start-ups at Interzoo 2020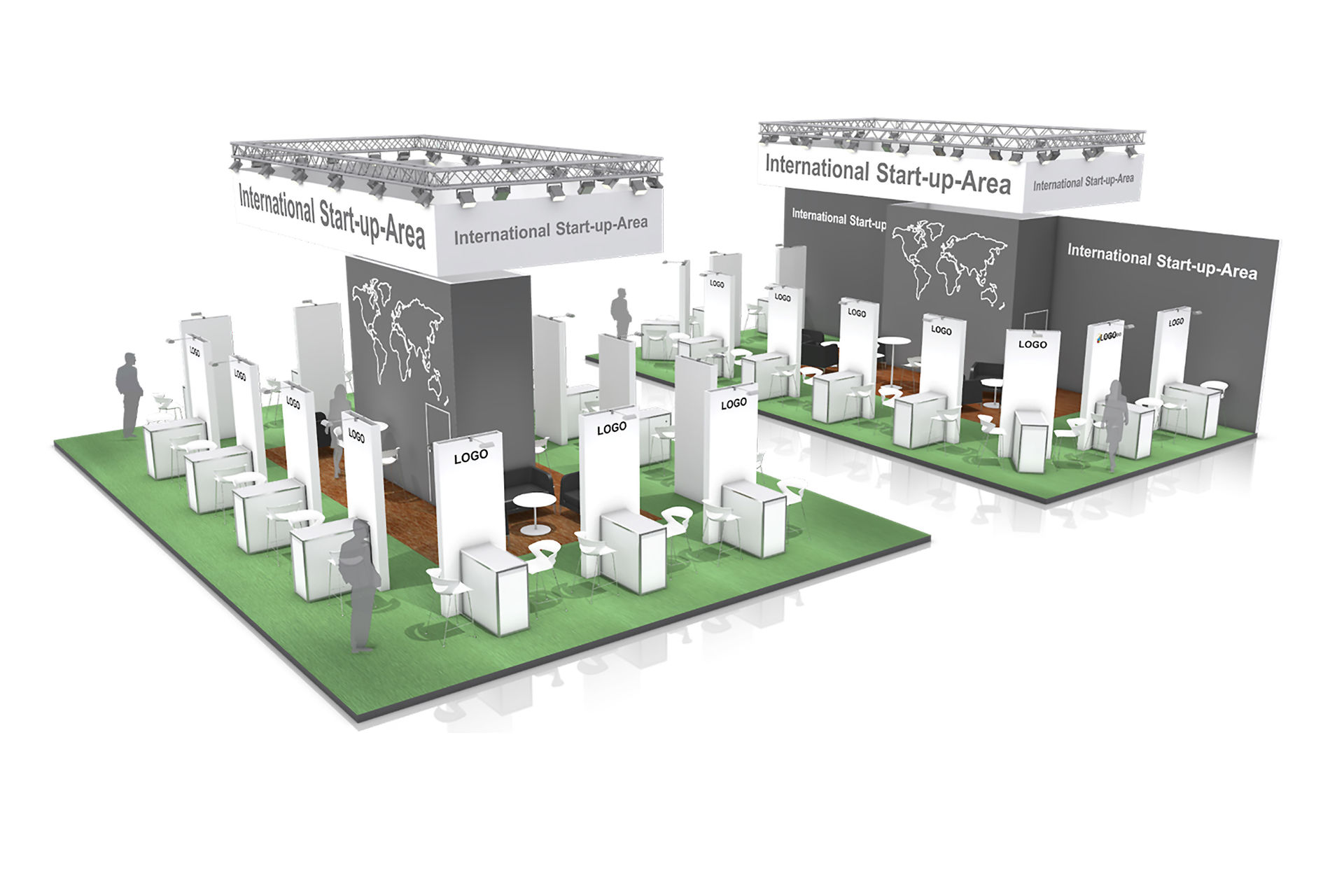 The next Interzoo will feature a new start-up area for international companies. Following the resounding success of the pavilion for innovative young companies from Germany, Interzoo organizer WZF will also offer newcomers from overseas the opportunity to present their companies on a specially designed area.
"We are very pleased to offer international start-ups a specifically designed pavilion at the coming Interzoo and in doing so promote innovations for the pet supplies sector," says Dr Rowena Arzt, Director Exhibitions at Interzoo organizer WZF (Wirtschaftsgemeinschaft Zoologischer Fachbetriebe GmbH) about the international start-up area that will make its debut at Interzoo 2020.
In hall 11, young companies from around the world will have an opportunity to present themselves and their products in two dedicated areas. "It is important to us not just to offer newcomers to the pet supplies industry a first-class presentation area but also to establish a space for dialogue where they can forge new and successful contacts," says Dr Arzt.
Companies operating in the pet supplies sector can register for the new start-up area if they are less than five years old, employ fewer than 50 people, have their registered office outside Germany and have never taken part in Interzoo before. Interested companies can get more information on the Interzoo website:
www.interzoo.com/en/exhibitors/participation/start-ups
Pavilion for young German companies fully booked
The national format, the "Innovation made in Germany" pavilion, had an extremely successful start at the last Interzoo. In its first year, no less than 26 young companies had taken the opportunity to be part of the project subsidised by the German Federal Ministry for Economic Affairs and Energy (BMWi). For the next Interzoo this pavilion has already been fully booked since mid-October. "This shows us that offering an additional international start-up platform is the right step, because there is clearly a demand in the industry," says WZF Managing Director Alexandra Facklamm. Moreover, international participation in the trade fair is growing steadily. At Interzoo 2018, 83 percent of exhibitors and 74 percent of trade visitors, more than ever before, came from outside Germany.
"Even though the international area does not receive government funding WZF will be offering participants attractive conditions in our capacity as organizer," says Dr Arzt. For example, participants in the international start-up area and the young companies from the German pavilion will both benefit from special rates in the newly segmented Interzoo Product Showcase.
387 first-time exhibitors already registered
It's not just start-ups that recognize Interzoo as the perfect opportunity to meet industry specialists and customers and establish valuable contacts. Experienced companies too are discovering the trade fair for themselves as the ultimate marketplace for the pet industry. Currently the number of first-time exhibitors is standing at 387 (as at 30 November 2019). Of these, there are 247 first-timers from Europe (68 from Germany), 89 from Asia and 39 from America. Compared to Interzoo 2018, 347 first-time exhibitors had registered at the same point of time in 2017. "Of course these figures are set to change, but the trend looks very promising. This mix of returning and first-time exhibitors, long-established companies and start-ups is exactly what we want, because our sector is extremely diverse and this should be reflected at Interzoo as a world-leading trade fair," says Dr Arzt. And Alexandra Facklamm continues: "We live in a global environment in which international networking is becoming more and more important. And the same applies to our trade fair."