Interzoo Newsroom
Meet the Interzoo trade fair team on site: Our Roadbook 2023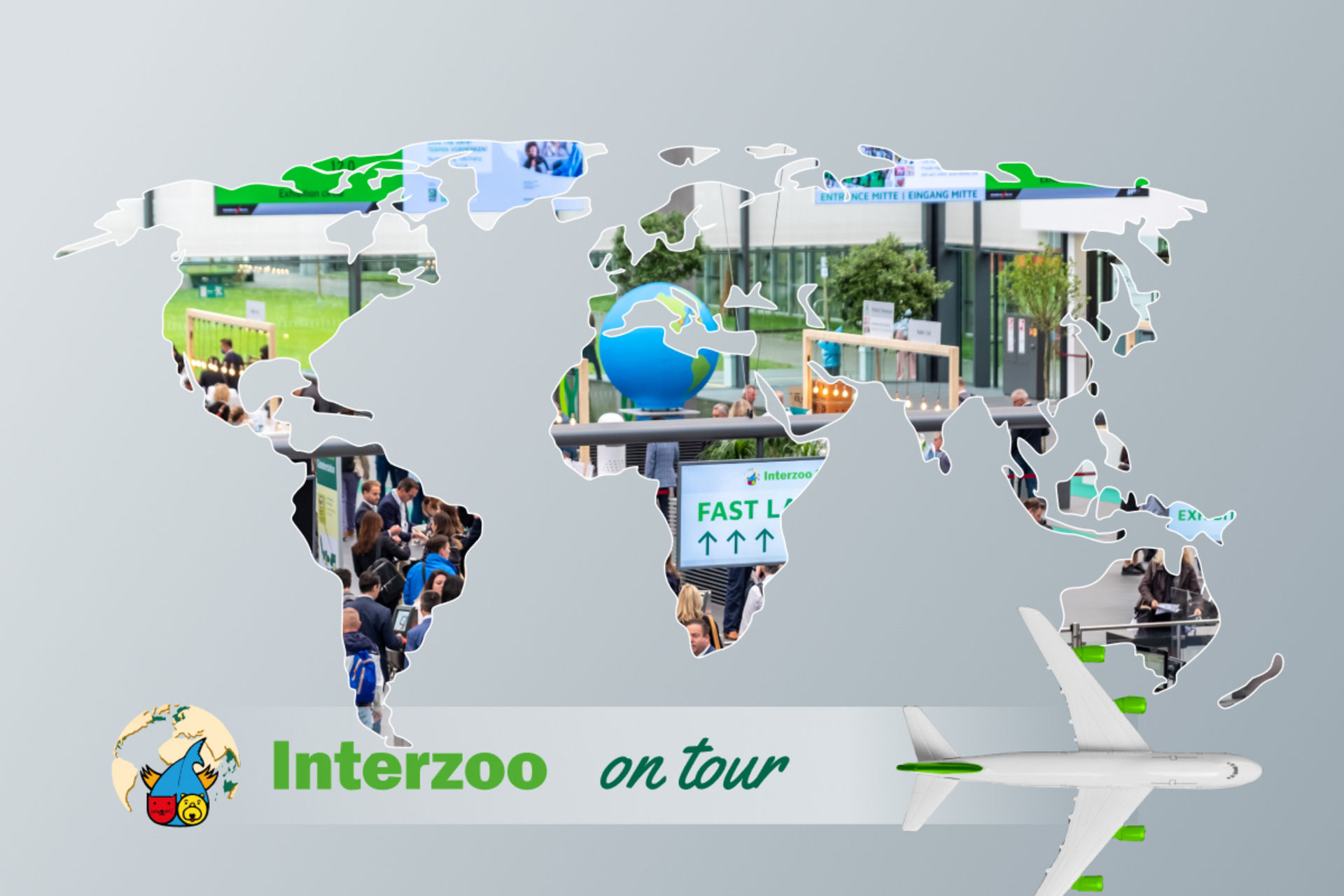 As the world's most important pet supplies trade show, Interzoo is well connected in the industry and is looking forward to many exciting projects with partners around the world ahead of the next edition in 2024.
This year, Interzoo's exhibition booth at Global Pet in Orlando from 22-24 March will kick off an exciting and multifaceted year of trade shows for the pet supplies industry.
With an estimated total revenue of 132.2 billion US dollars (122.3 billion euros) in 2022, the U.S. are the financially strongest sales market in the global pet supplies industry. The U.S. presence at Interzoo has been correspondingly strong for years - at the last edition, the U.S. was the fifth biggest participating country in exhibitors with a total number of 71, including 33 in the national pavilion. In addition, there were 400 trade fair participants from the USA.
At our second visit to the USA on the occasion of Petfood Forum in Kansas City from May 1-3, 2023, we will celebrate a premiere: In booth 2804, the Interzoo Start-up Pavilion will offer innovative start-ups in the pet supplies industry a dynamic presentation area. As was the case with the Fresh Ideas Stage at Interzoo 2022, WZF – Service Company for the Pet Industry is hereby demonstrating its commitment to fresh ideas and innovative business models in the industry. Your Interzoo contact persons on site are WZF Head of Exhibitions Dr Rowena Arzt and Pavilion Manager Daniel Gundelach.
More opportunities for personal exchange with the Interzoo organizers will be at hand during Zoomark International from May 15-17, 2023 in Bologna, Italy. There, the Interzoo trade fair team will have its own presence at exhibition booth F07 in hall 29. A fruitful relationship, since Italy is traditionally strongly represented at Interzoo: in 2022 we welcomed 119 exhibitors and 1,653 visitors from Italy in Nuremberg - second place in the statistics behind Germany in each case.
We are looking forward to the international exchange and new impressions this year!
To the exhibitions:
https://www.globalpetexpo.org/
https://www.petfoodforumevents.com/
_______________
Archive of Newsletter Interzoo news
Subscribe to the Interzoo newsletter and stay informed!