Interzoo Newsroom
"Interzoo Start-up Pavilion" goes USA: WZF and WATT Global Media expand cooperation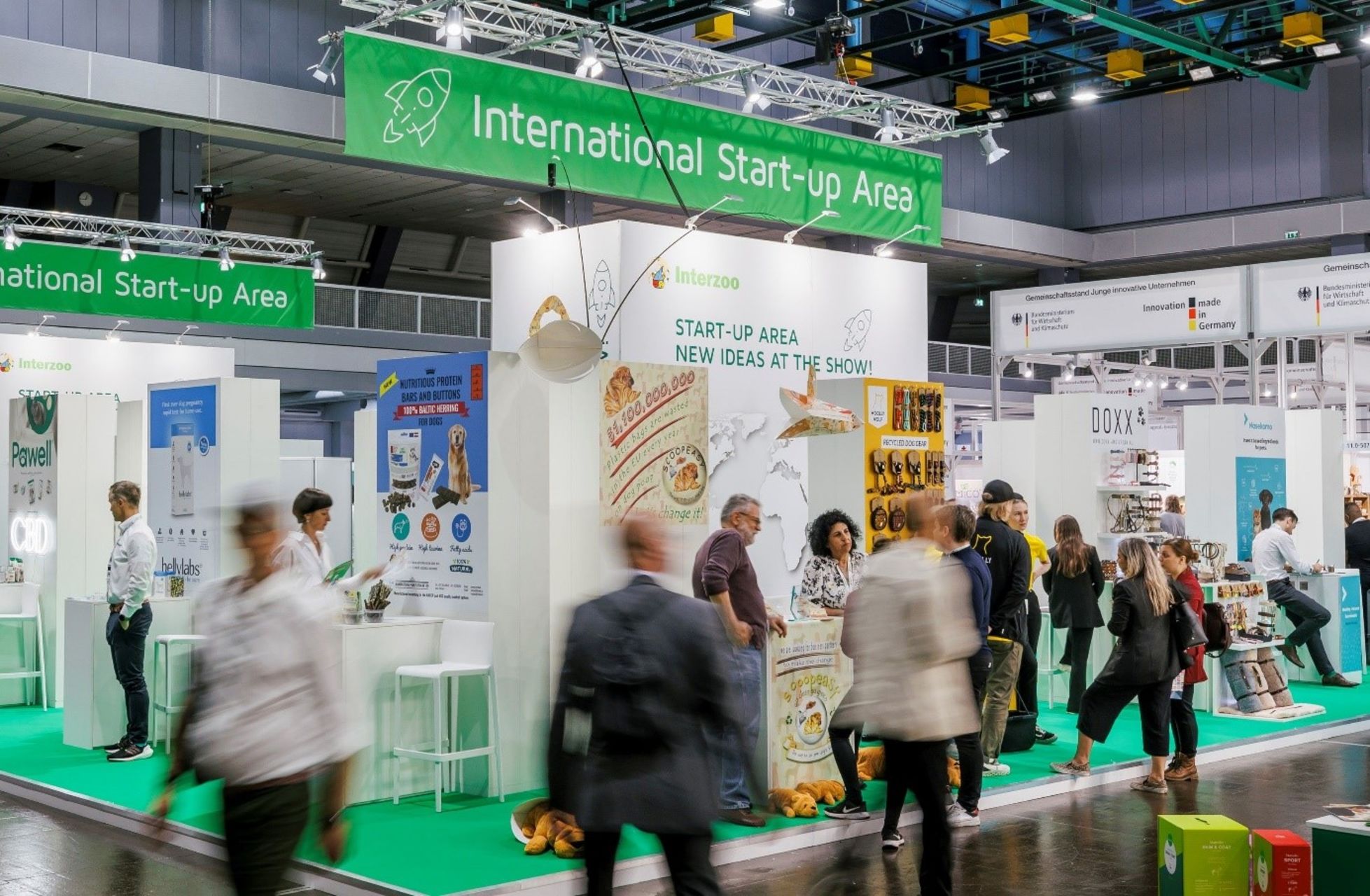 After the great success at Interzoo 2022, young innovative companies will also be spotlighted at the Petfood Forum in Kansas City (1 - 3 May 2023).
It was a special highlight of Interzoo 2022 as Wirtschaftsgemeinschaft Zoologischer Fachbetriebe GmbH (WZF) gave young start-ups from the pet industry the opportunity to present themselves: In the Start-up Area and on the Fresh Ideas Stage, the industry newcomers had a prominent stage to show their products and ideas to an international audience and increase their visibility.
The newcomers made good use of this opportunity: More than 50 young companies drew attention to themselves in the Start-up Area, showed their innovations on the Fresh Ideas Stage and competed for the award as "Interzoo Fresh Ideas Start-up 2022" in the Fresh Ideas Contest. The most innovative company won an exhibition booth space for Interzoo 2024.
In 2023, WZF and Petfood Forum organiser WATT Global Media will further develop the initiative launched at Interzoo, jointly offering international pet food start-ups the opportunity to reach pet food manufacturers, brands and packagers with an exhibition at Petfood Forum 2023 in Kansas City, USA.
A rewarding setting: WATT Global Media expects nearly 4,000 pet food professionals from around the world at Petfood Forum. 17 per cent of attendees are from outside the US, led by representatives from Southeast Asia, Latin America and Europe/Eastern Europe.
"As the global pet food market continues to evolve, additional research and technological advancements are needed for brands and manufacturers to meet consumer demands," said Steve Akins, executive vice president, Global Petfood and Events at WATT Global Media. "One of the highlights of the Petfood Forum is the exhibition floor, where nearly 400 suppliers of pet food ingredients, technology, packaging and services can connect with buyers from around the world."
"With the "Interzoo Start-up Pavilion" at Petfood Forum 2023, we are deliberately building on the successful programme for international newcomers to the industry during Interzoo 2022," explains Dr Rowena Arzt, Head of Exhibitions at WZF. "Comprehensive support with stand planning and the stay in Kansas City gives the start-ups the freedom to focus on developing their business and cultivating contacts at the conference," says Arzt.
For Interzoo 2024 in Nuremberg, Dr Arzt is pleased to announce that Petfood Forum Europe will again be held in conjunction with Interzoo.
It is important to WZF to support newcomers and start-ups in the pet industry in their development: Because fresh ideas and new potentials open the view on innovative products for pets and new markets - and thus for the future.
Petfood Forum, 1 to 3 May 2023, Kansas City, Missouri, USA:
For more information on participating in the "Interzoo Start-up Pavilion", visit: www.interzoo-pavilion.com
Previous Petfood Forum exhibitors wishing to register at the 2023 conference and exhibition should use the following contact:
or 
www.petfoodforumevents.com/exhibit-sponsor/
_______________
Archive of Newsletter Interzoo news
Subscribe to the Interzoo newsletter and stay informed!