Interzoo Newsroom
The Interzoo planning tool for a smooth trade fair preparation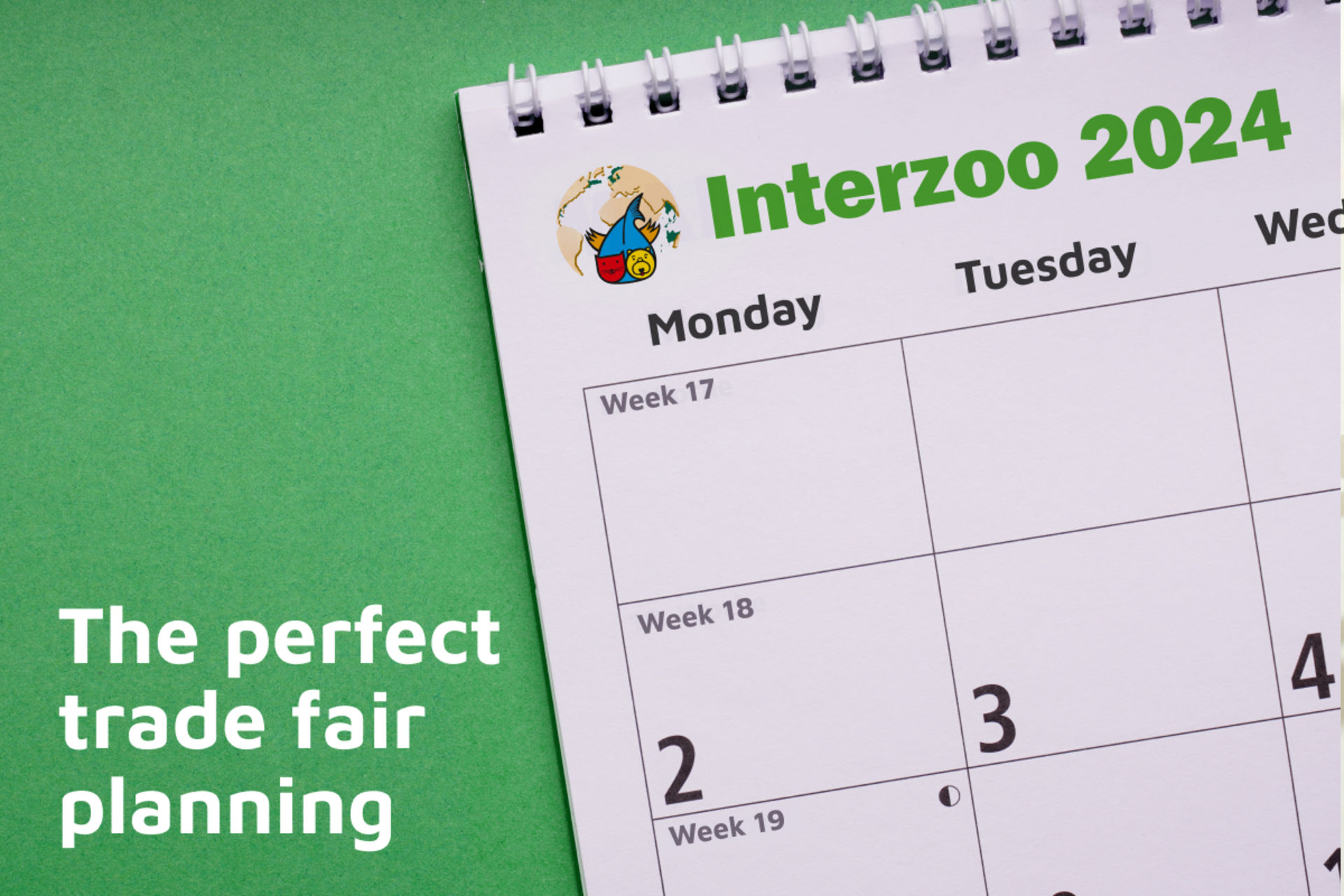 Exhibiting at a trade fair needs months of preparation, complex, interlocking processes and extensive coordination. To help you keeping track of your individual preparations, we provide you with a scheduling tool for Interzoo 2024.
Trade fairs need a thorough preparation - that's why your Interzoo trade fair team is working hard to offer you a perfect Interzoo 2024 (7-10 May). And likewise your booth design, networking and trade fair appointments will only be a complete success with sufficient long-term preparation. Our trade fair timetable planner is the ideal help to ensure that you are well prepared to take part in the world's leading trade fair for the pet industry.
Our help for your well-timed trade fair planning
Even if the exhibition date itself is still far away, the trade fair preparation has already begun for experienced exhibitors. Our tried and tested timetable for Interzoo exhibitors (>direct download) starts a year before the fair and is based on a recommendation by the Association of the German Trade Fair Industry (AUMA). It includes the most important aspects that are essential for a professional and effective trade fair participation. Besides a schedule, additional information and tips & tricks are available in the AUMA brochure "Successful trade fair participation - basics", which can be downloaded free of charge in both German and English from the AUMA website.
Registered Interzoo exhibitors will furthermore receive a checklist with many important Interzoo dates for the further course of the trade fair preparations with their stand confirmation (>to application).
For your planning, we recommend to consider three phases: Preparation, actual stand operation during Interzoo and the follow-up. In a superordinate schedule all activities are listed according to tasks in their chronological order with time expenditure and objectives. Responsibilities and deadlines, including the setup and dismantling dates suggested by the organiser, should also be documented in this initial project management. The total time required prior to the show is determined by the area of activity that calls for the longest advance planning; this is often the stand concept or the preparation of exhibits and services. The remaining activities and preparations contain time buffers and can be varied as needed.
Do you have any questions about registration, processing or stand planning? Our exhibitor team will be happy to advise you on your options and the tailor-made Interzoo packages.
Download the time planner
Use our Interzoo trade fair time planner for smooth preparation for the world's leading trade fair for the international pet industry: Download
 
_______________
Archive of Newsletter Interzoo news
Subscribe to the Interzoo newsletter and stay informed