Interzoo Newsroom
In conversation with the CEO of WZF and ZZF Gordon Bonnet and Head of Exhibitions Dr. Rowena Arzt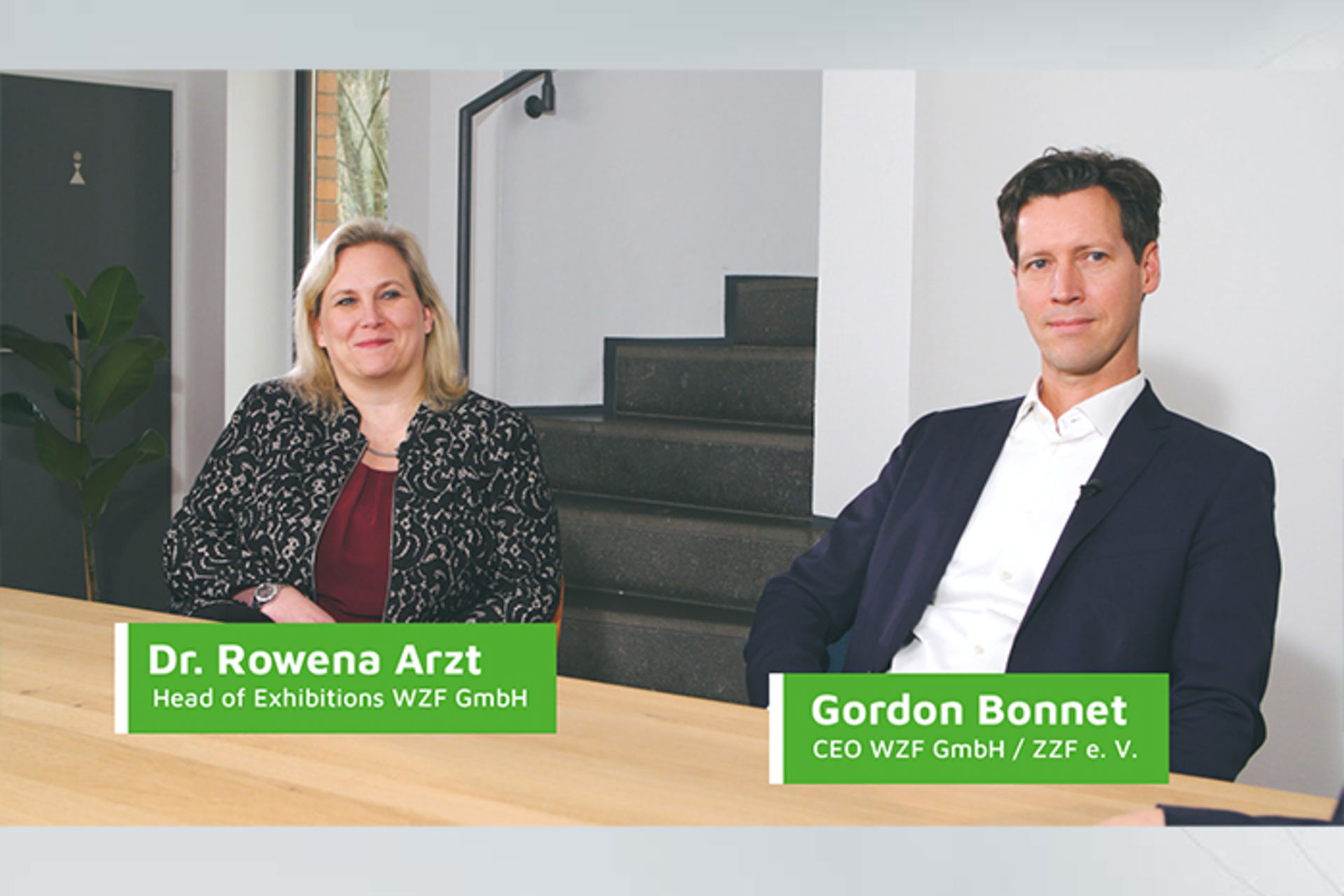 Interzoo 2022 is only a few weeks away. What can you tell your exhibitors and visitors? What is the situation and what can they look forward to?
Dr. Rowena Arzt: We currently have over 1,300 exhibitors from more than 60 countries who represent the entire spectrum of the pet industry. The entire industry is looking forward to a physical meeting in May.
Gordon Bonnet: We have also only received some new registrations in recent weeks, including from Germany and Asia. The upcoming easing of corona measures is another good sign. We are receiving strong signals from the industry that Interzoo is now more important than ever as a communication platform.
What will the fair look like compared to its last edition in 2018? What will have changed? What innovations will there be?
Dr. Rowena Arzt: The trade fair covers the majority of the site and uses three entrances for the first time – so we are planning generously. Planning the trade fair, we take into account a sophisticated hygiene concept that is intended to provide exhibitors and visitors with a safe, attractive and successful trade fair experience. With the new Interzoo app, we are also creating new ways to support the physical trade fair through digital services as best as possible.
From which countries are visitors and exhibitors expected?
Dr. Rowena Arzt: On the exhibitor side, companies from more than 60 countries are currently represented. A good 20 percent of the exhibitors come from Germany. A quarter of the visitors usually come from Germany, about 40 to 45 percent from other European countries and between 30 and 35 percent from overseas. In addition to Germany, strong visiting countries are Italy, Great Britain, the USA, Belgium, the Netherlands, Turkey, France, Spain and Poland. We expect a similar distribution this year, with a probably slightly smaller base.
Who can interested parties, especially from abroad, contact? Where can I find up-to-date information on entry, hygiene, accommodation, transport and access to restaurants, etc.?
Gordon Bonnet: A lot of information can be found on the Interzoo website www.interzoo.com. But of course, the event team and the visitor service are also available for questions.
What are you personally looking forward to most at Interzoo 2022?
Dr. Rowena Arzt: I am most looking forward to a personal reunion with the industry and to a trade fair atmosphere.
Gordon Bonnet: All that remains for me to mention is the inspiration that I experience when I let the stands have an effect on me, take a look at the products and talk to international exhibitors and visitors. All of a sudden, all the current topics of the pet industry condense into one event, in a magical moment. Connections are strengthened, new connections are spun, people are interwoven. Interzoo enriches and sharpens the mind and caresses the soul. After the deprivations of the last two years, it is more important than ever!
_______________
Archive of Newsletter Interzoo news
Subscribe to the Interzoo newsletter and stay informed!