Interzoo Newsroom
Supporting programme provides insights and inspiration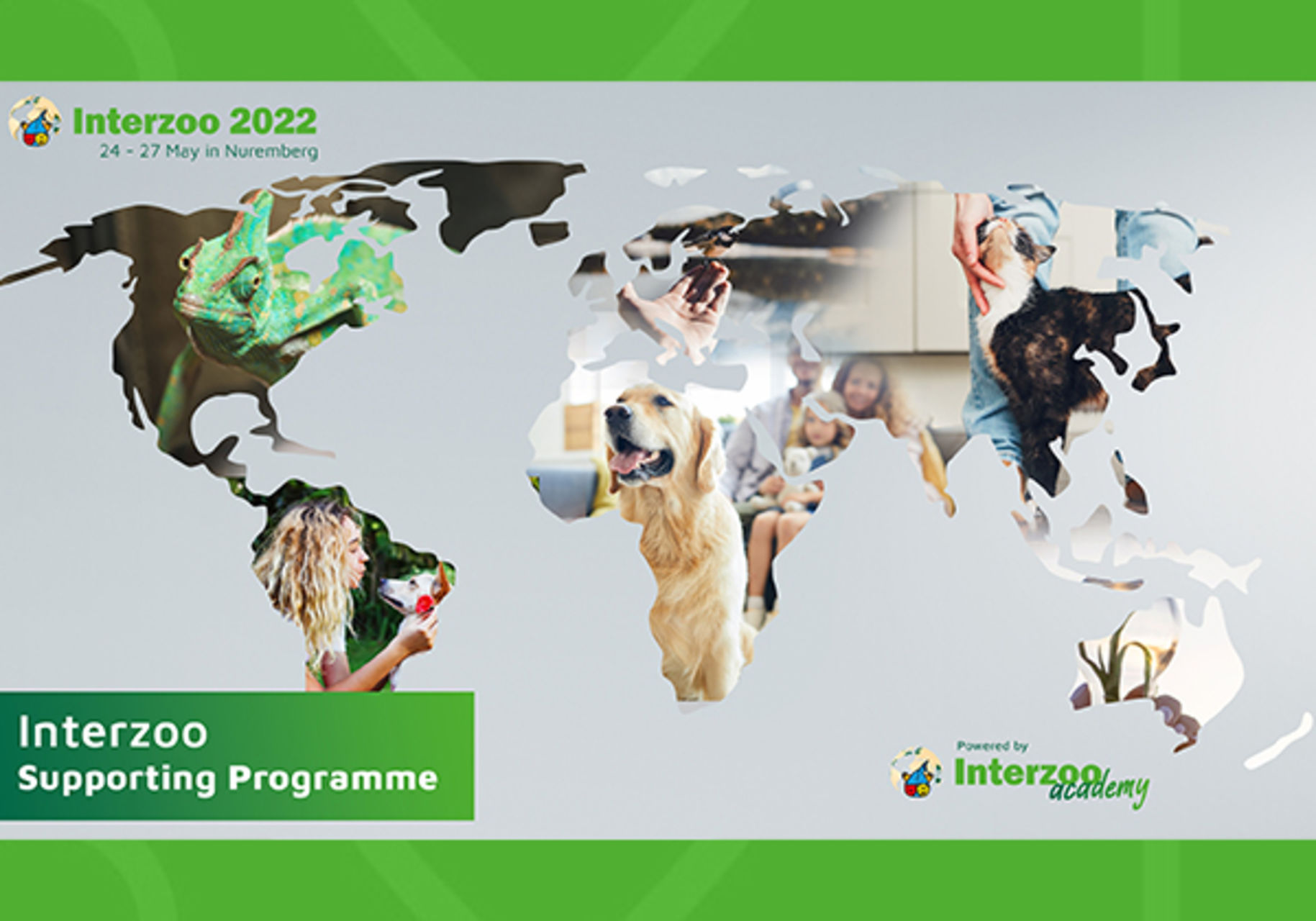 In addition to the wide-ranging products and services on offer from the exhibitors, the accompanying supporting programme provides an insight into the key themes affecting the sector. For example, just the day before the actual fair begins, a whole-day international conference is being held in the form of Petfood Forum Europe, where experts will speak on the latest trends, research and innovations on the petfood market in Europe. The conference, being held in collaboration with WATT Global Media, also provides an opportunity for interaction and networking.
"We look forward to welcoming over 275 attendees to Petfood Forum Europe, taking place on May 23 at NürnbergMesse, which is the same venue where Interzoo happens this year starting the next day on May 24 and running through May 27," says Steve Akins, Executive Vice President, Global Petfood & Events, WATT Global Media. "Our attendance for Petfood Forum Europe will be the biggest we've ever hosted at this conference, which parallels recent growth trends seen in the pet food industry in Europe." A separate event page is available for registration: www.petfoodforumevents.com/europe
Further highlights on the supporting programme will follow the opening of the exhibition halls on Tuesday 24 May, with five Interzoo Country Sessions discussing trends and market data in western Europe, Brazil, Scandinavia, China and the US. The Interzoo Sustainability Session emphasises the importance of sustainability in the pet industry. Trends and developments will be illustrated and considered in greater depth with the aid of best-practice examples. The session will start with a presentation by the Sustainable Transformation Lab of the Antwerp Management School (AMS), which will share the results of the latest Interzoo sustainability study and provide an overview of the current situation in the pet industry. Interzoo participants will receive a questionnaire about this in the coming days.
Plans are also in progress for a Petfluencer session, contributions on aquarium products and start-up presentations. Each session is followed by an opportunity for participants to interact on the theme in question and expand their own networks.
The world's leading fair is also the meeting place for international industry organizations. Interzoo will also be the umbrella event for this year's International Pet Associations (IPAC) Summit and the annual meeting of the European Pet Organization (EPO) and Ornamental Fish International (OFI).
To make it possible to experience every aspect of the world's leading fair, selected presentations will be made available on demand following the event as part of the Interzoo Academy (www.interzoo-academy.com). Information on the ever-expanding supporting programme can be found online at www.interzoo.com/en/events
_______________
Archive of Newsletter Interzoo news
Subscribe to the Interzoo newsletter and stay informed!