Interzoo Newsroom
What exhibitors are saying: "The digital edition of Interzoo was a complete success for us"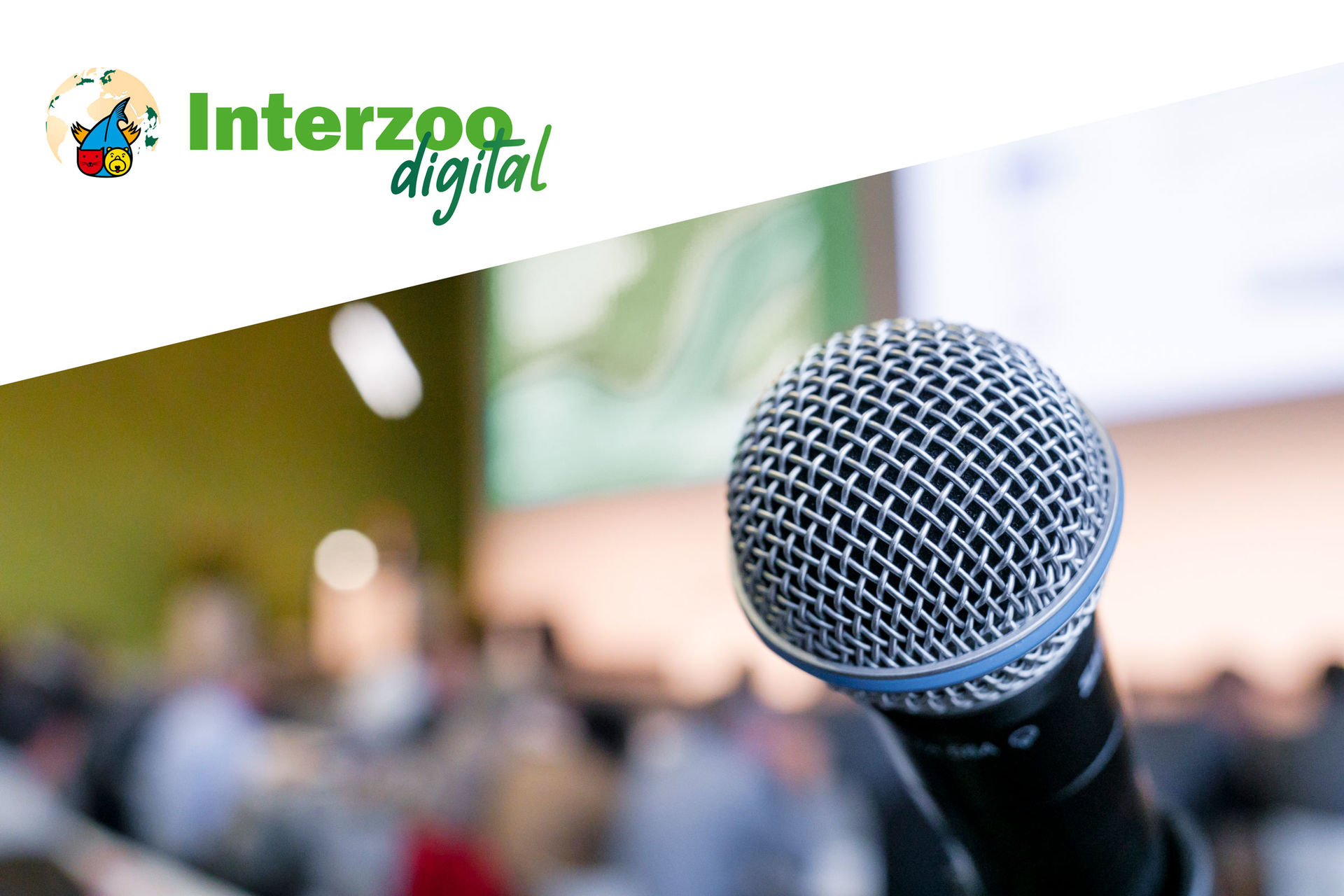 The premiere of Interzoo.digital offered four exciting days of trade show action. Even though the participants didn't suffer from tired legs, that didn't mean that there was nothing to do. On the contrary, most visitors and exhibitors were surprised at how lively the platform felt. Anyone who avidly used the functions and presentations on offer quickly noticed how relatively easy it was to generate activity and contacts. So it's no wonder that some participants actually found the digital edition of Interzoo more strenuous than the traditional walk around the physical Interzoo event.
Most exhibitors and visitors were satisfied with the activities on offer and had their expectations met. And naturally, according to the overwhelming majority of participants, there's no substitute for face-to-face meetings, social contact, and the immediacy of a physical event. Nevertheless, many expressed the desire to retain the digital format in some form. We've compiled a selection of typical feedback from Interzoo.digital exhibitors below:
Complete success
"The digital edition of Interzoo was a complete success for us. We had the opportunity to make some new contacts and hold discussions with our partners at the same time. For the first time in a long time, we were able to show our GPS Tracker to interested trade fair visitors again. The presentations were limited to short video meetings, of course, but that didn't stop us from demonstrating the products and answering all the questions that came up. We were able to make over 50 new contacts in German-speaking countries. And some new opportunities also opened up in our other partner countries through Interzoo.digital. Among others we were able to find new partners in France, Belgium, Italy, Spain, Ireland and even Estonia. In addition, there were some very interesting presentations and discussions in the trade fair programme, which we followed."
(Victor Voisin, Business Development Manager Germany Weenect)
Respect to the organizer for all the effort
"We are not dissatisfied, but this event did not meet the expectations we would have of a physical trade fair. Respect to the organizer for all the effort that went into arranging the event. There's definitely potential to optimise the platform. I think the idea should be developed towards setting up this platform as a permanent 'shop window', so to speak, where the industry can show its products and specialist retailers have a compact information base."
(Carsten Weerts, Sales Manager Allco)
Positively surprised
"After some initial scepticism, I was positively surprised. Qualified enquiries were made and qualified partners were there. I like this. I'm convinced we will be able to combine stationary and digital well in the future. That will save money and, above all, time. Nevertheless, I am a friend of being able to see and feel products. The thing with feeling is still difficult to solve digitally. Which is why I believe in hybrid systems. The world is going hybrid and this is one of the first steps."
(Alexander Gerards, Managing Director Dr. Clauder)
Great communication
"As a start-up company Primofood was able to attend Interzoo for the first time and do so straight away in the Interzoo.digital format. Because this format was completely new for everyone involved, I'd like to say thank you to the entire online trade fair team for the great support. We received active and expert support in all questions and were thus able to master our first online trade fair attendance very well. The multitude of opportunities provided enabled us to have great communication with those interested in us. All communications - whether in the exhibitor room or in chat - worked flawlessly around the clock. Primofood learned to really appreciate digital Interzoo."
(Steffen Hock, Primofood)
Lots of stand visitors
"We embarked on an exciting experiment together. We have been able to convince ourselves just how much digital potential there is in our unique sector and what is possible if external circumstances challenge companies and also every single one us to find creative solutions, new communication paths and to act flexibly. The feedback from the numerous visitors to our stand, including a pleasing number of new potential customers, was thoroughly positive."
(Jörg Kleinberg, Head of International Sales and Marketing at Hunter)
_______________
Archive of Newsletter Interzoo news
Subscribe to the Interzoo newsletter and stay informed!