Interzoo Newsroom
Who is ZZF, the honorary sponsor of Interzoo?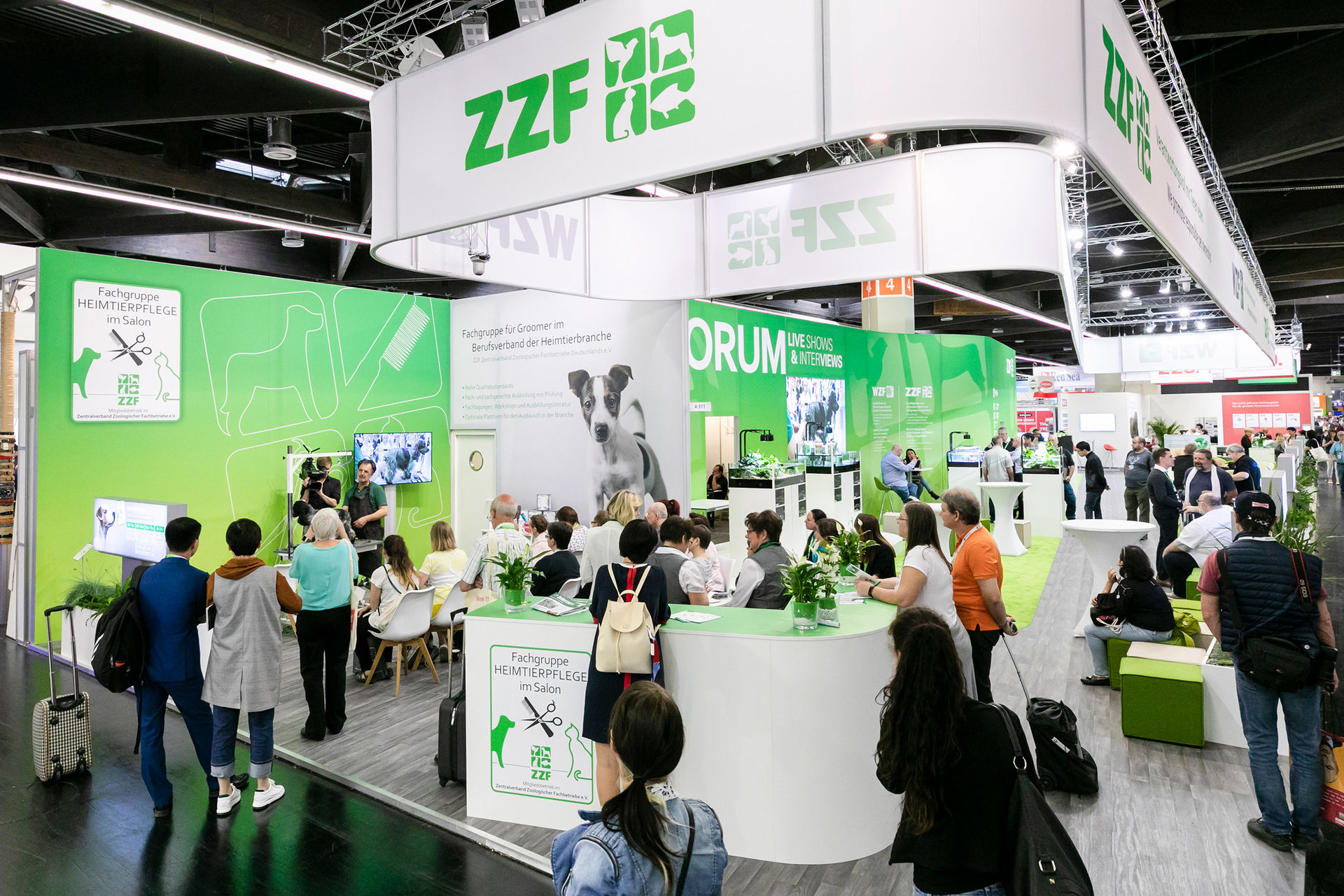 Established in 1947, the German Pet Trade & Industry Association (ZZF) represents the professional, economic and political interests of the German pet industry and is the founder and honorary sponsor of Interzoo. ZZF is also committed to encouraging responsible handling of pets, and it has set itself the task of communicating the positive effects of species-appropriate pet keeping to the public, media, and policy-makers. At the European level, it's an active member of the European Pet Organisation (EPO). ZZF also publishes the oldest German-language industry publication for the pet speciality retail sector, "zza - Zoologischer Zentralanzeiger," whose editorial team also compiles the daily trade fair newspaper while Interzoo is being held.
WZF, organizer of Interzoo, is a subsidiary of ZZF. While WZF is responsible for elements like the strategic planning, development, and design of Interzoo and its supporting programme in its capacity as trade fair organizer, the duties of ZZF as honorary sponsor lie in making its expertise as a professional industry association available to the trade fair in an advisory capacity as well as encouraging the flow of ideas and suggestions directly from the industry. The association takes care of the needs of the pet speciality retail sector and those of its customers and their pets. ZZF has a strong interest in acting as an intermediary to ensure successful relationships between pets and humans. This is also evident at Interzoo, where the association organises a pet care centre in collaboration with the Nuremberg animal shelter and works with the responsible veterinary authorities on-site to review the presentation of live animals at the trade fair stands.
The extent of the commitment by ZZF to the pet industry can also be seen at its own Interzoo stand: The services it offers at the fair, information on training in the pet speciality retail sector, demonstrations by the ZZF groomer section, and other presentations are a draw for many visitors at every Interzoo and inspire both pet speciality retailers and representatives of other associations and organisations.
Successful launch of the ZZF Online Pet Academy
ZZF also has its finger on the pulse when it comes to e-learning: Based on its e-learning concept for training and professional development in the German pet speciality retail sector, it has established an online pet academy (www.heimtierakademie.de). Employees in German pet shops and pet departments, along with breeders, have been invited to register for a one-year subscription to develop their professional skills online. To begin with, the timetable at the new online academy includes basic principles of pet ownership, care of small mammals and terrarium species, and feeding of wild birds. The Academy's future plans include courses on subjects like aquaria, ornamental birds, garden ponds, zoonotic diseases, hygiene, declaration of animal feeds, and nutrition for cats and dogs.
More information about ZZF:
www.zzf.de
_______________
Archive of Newsletter Interzoo news
Subscribe to the Interzoo newsletter and stay informed!