Interzoo Newsroom
German pet market: Sales of pet supplies and pet food rise again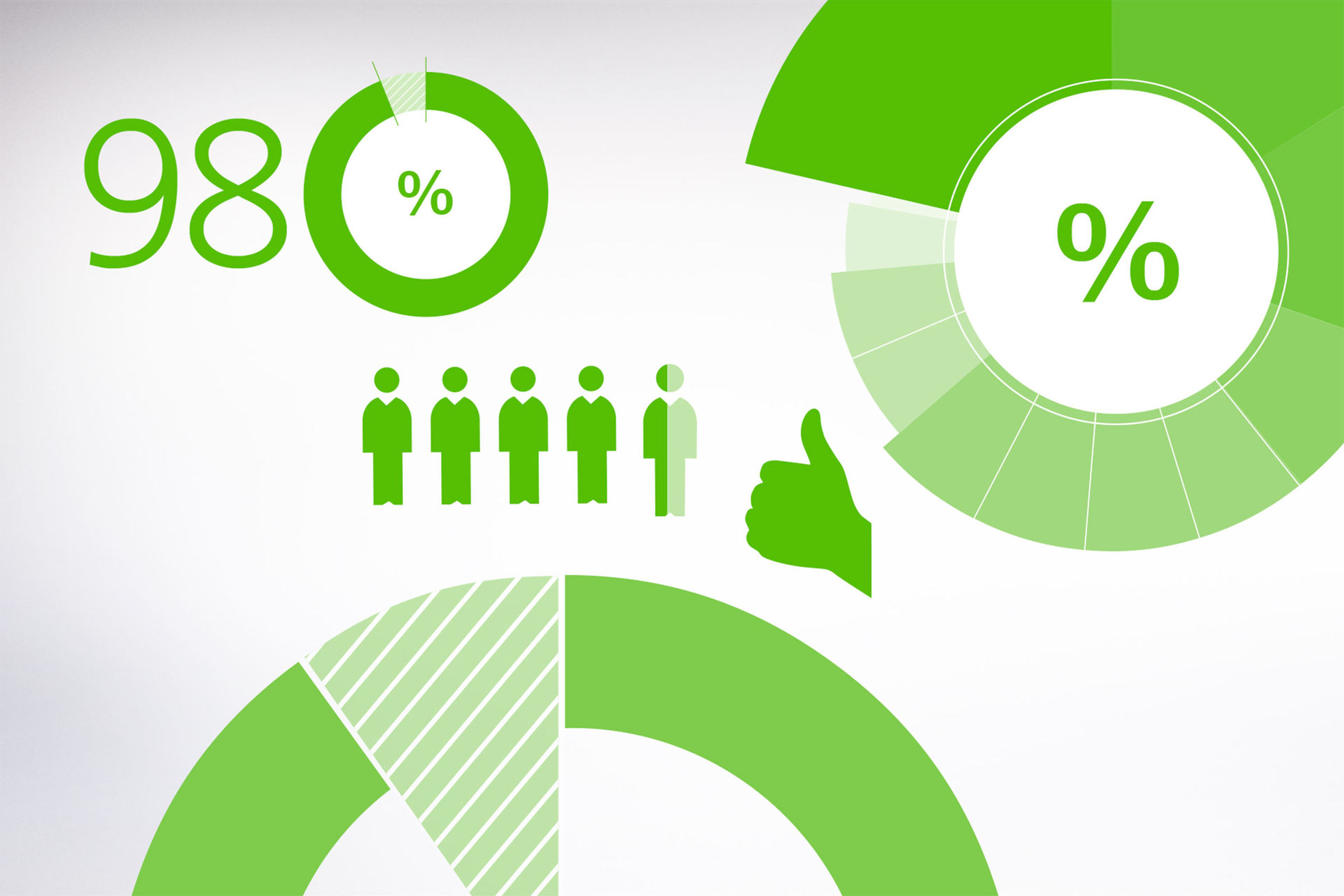 Germany's love affair with pets continues unabated, judging by the sales figures for the pet food and pet supply industry: for example, in 2019, total revenue in the physical retail segment was up 2.4 per cent to EUR 4.325 billion compared to EUR 4.223 billion in 2018. In addition to the revenue for ready-to-eat pet food (EUR 3.308 billion) and supplies and accessories (EUR 1.017 billion), EUR 705 million were earned in the online segment (EUR 625 million in 2018), as well as EUR 125 million for wild bird seed (EUR 100 million in 2018). This brings the total revenue in the German pet supplies sector to EUR 5.2 billion.
Pet population remains high
Last year, German homes had 34 million dogs, cats, small mammals, and pet birds along with large numbers of ornamental fish and terrarium species. Overall, 45 per cent of all households in Germany had at least one pet. These are the results of a representative household survey of 7,000 people by market research institute Skopos on behalf of IVH (Industry Association of Pet Care Producers) and ZZF (German Pet Trade and Industry Association). With minimal changes to the previous year, this means that the number of pets in Germany remains consistently high in 2019.
Pets are especially popular with families with children: 61 per cent of all families had a pet in their home in 2019. "Alongside dogs and cats, small mammals like rabbits, guinea pigs, and hamsters in particular as well as budgerigars, small parrots, and terrarium animals enrich the lives of countless families", ZZF President Norbert Holthenrich affirms. "We also see a trend toward having several pets. The number of households with more than one pet increased to 15 per cent in 2019 (12 per cent in 2018). The trends show that pets continue to play an important role in many peoples' lives", says Holthenrich.
Cats still the most popular pet in Germany
The cat continues to be Germany's No. 1 pet. A total of 14.7 million feline friends live in 23 per cent of German households. But dogs are only a nose length behind: Not only are they Germany's second favourite pet, they have also made great strides in terms of total numbers. In 2019 their numbers rose to 10.1 million in 20 per cent of German households, which is 700,000 more dogs than in 2018. In third place are the 5.2 million small animals in five per cent of households. The number of pet birds in 2019 was four million in four per cent of households. In the same period, there were 1.6 million aquariums and 1.2 million garden ponds with ornamental fish in three per cent of households in Germany. The number of terrariums increased by 200,000: Last year, there were 1.2 million terrariums in two per cent of households.
Pets in almost one in three single-person households
Pets are popular cohabitants not just in families, but in single households, too, with 33 per cent of all singles owning a pet. This shows that pets continue to be very important as social partners, especially for people living alone. Holthenrich also believes that another reason why the number of pets in Germany has been so high for so many years is the role they play in the lives of many people: "Pets are important social partners, especially for people living alone; they help meet our need for social bonding. Studies have shown that pets make people happier and calmer. They distract human minds from an often-stressful daily routine and provide comfort and reassurance."
More pets in multi-person households
Most pets live in multi-person households. In 2019, for example, the proportion of two-person households and households with three or more people that have pets each increased to 35 per cent (34 per cent in 2018). The proportion of single-person households with pets was 30 per cent (32 per cent in 2018).
Number of younger pet owners increases
Many pet owners are in mid-life. However, in 2019 a shift was observed in the upper and lower age segments. The number of pet owners in the under-30 bracket increased; at 17 per cent (15 per cent in 2018), they're no longer the smallest group of pet owners. The number of over-60s who are pet owners, on the other hand, fell slightly to 24 per cent (27 per cent in 2018). Twenty per cent of pet owners are aged 40 to 49 (19 per cent in 2018), 22 per cent are in the 50-59 age group (22 per cent in 2018) and 16 per cent are aged 30 to 39 (17 per cent in 2018).
_______________
Archive of Newsletter Interzoo news
Subscribe to the Interzoo newsletter and stay informed!