Interzoo Newsroom
Premiere: online presentations for the pet supply industry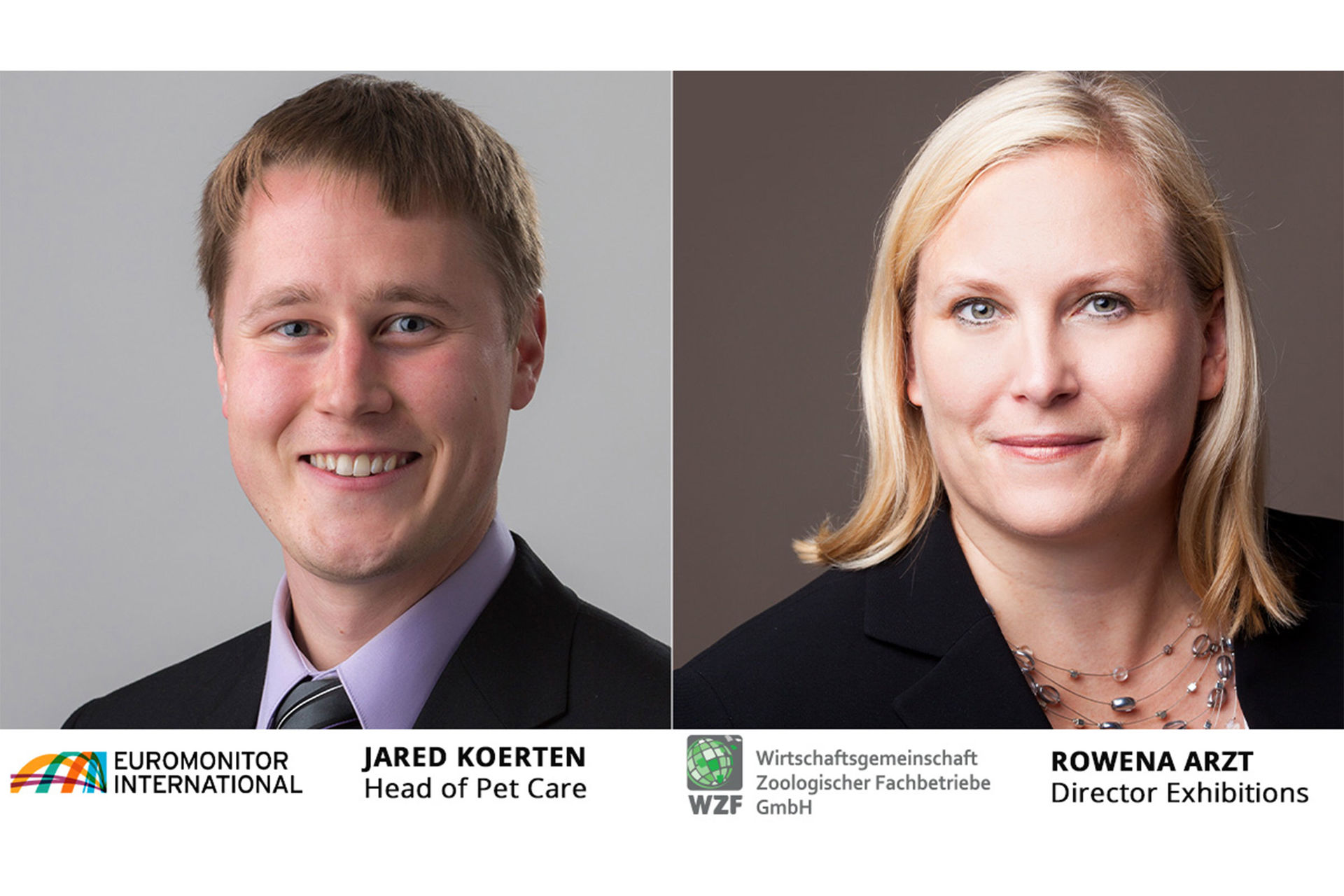 As a complement to the supporting and conference programme at the trade fair, a range of online presentations will be offered for the first time in the run-up to Interzoo 2021. In collaboration with market research company Euromonitor International and other partners, Interzoo organizer WZF (Wirtschaftsgemeinschaft Zoologischer Fachbetriebe GmbH) is launching a series of online presentations on topics with particular relevance to the international pet supply industry. The first online seminar will be available as of 9 July 2020.
The English language online videos will be free of charge and accessible worldwide. Each of the expert talks will analyse important issues affecting the pet supplies industry now and in the future, for example the development of the global market for pet products, special insights into the pet food segment, the effects of e-commerce or the importance of sustainability. The first presentation titled "Pet Industry Insights in Light of COVID-19" will be available on 9 July and will look at the impact of the coronavirus crisis on the pet supplies sector. Registration is possible at www.interzoo.com/online-presentation-july2020
"We have worked successfully with Euromonitor International on the onsite conference programme at Interzoo, especially in respect of country-specific topics. By launching these joint online sessions, we are now extending our partnership with Euromonitor to the digital sphere in the run-up to Interzoo 2021", explains Dr Rowena Arzt, Director Exhibitions at WZF. "We regard the online presentations as a valuable addition to the physical supporting programme at Interzoo. In periods between trade fairs, they allow us to provide Interzoo customers, regardless of time zone or location, with important information about the market and the sector. In doing so, we are in tune with the times."
_______________
Archive of Newsletter Interzoo news
Subscribe to the Interzoo newsletter and stay informed!