Interzoo Newsroom
Promising outlook for Interzoo 2020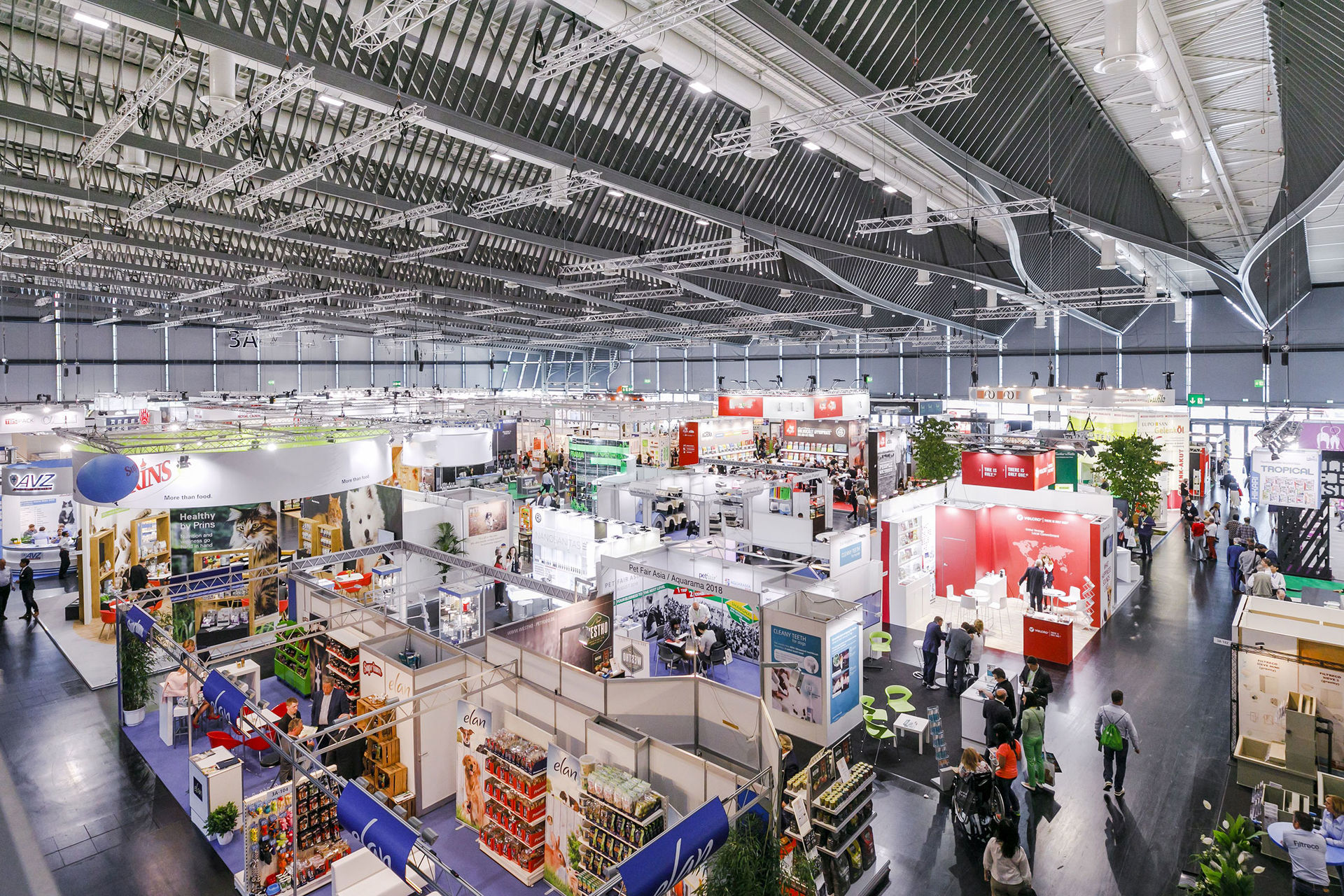 Four months before the start of Interzoo 2020, more exhibition companies have already signed up than at the same point in time ahead of Interzoo 2018, while the exhibition area booked to date has even exceeded the total from two years ago. "Based on the registrations received so far we believe that Interzoo 2020 will once again be the most important event for the international pet supplies sector, providing valuable impetus and inspiration across the board. Exhibitors and visitors alike will benefit from taking part in the fair and gain a globally unique overview of ideas, innovations and new trends," explains Dr Rowena Arzt, Director Exhibitions at Interzoo organizer WZF (Wirtschaftsgemeinschaft Zoologischer Fachbetriebe GmbH).
On an gross exhibition area of round about 125,000 square metres, Interzoo 2020 will once more provide a global market overview of an innovative range of pet food, grooming products and accessories for cats and dogs, birds, ornamental fish and terrarium animals. 1,990 exhibitors from 66 countries showcased their products at the last Interzoo. Of the some 39,000 trade visitors from 126 countries, almost 10,000 were from Germany. To date, European exhibitors from Turkey, the UK, the Netherlands, Spain and Russia have increased their total exhibition space; representing the international contingent, exhibitors from Asia, Australia and Africa have also in total reserved more space. There has been a higher number of stand registrations from Brazil, India, Switzerland, Hungary and Ireland in particular. A significant number of foreign companies are participating in Interzoo as part of a national pavilion, with 14 countries registering pavilions to date.
_______________
Archive of Newsletter Interzoo news
Subscribe to the Interzoo newsletter and stay informed!