Interzoo Newsroom
Pavilions at Interzoo: A successful model for exhibitors and visitors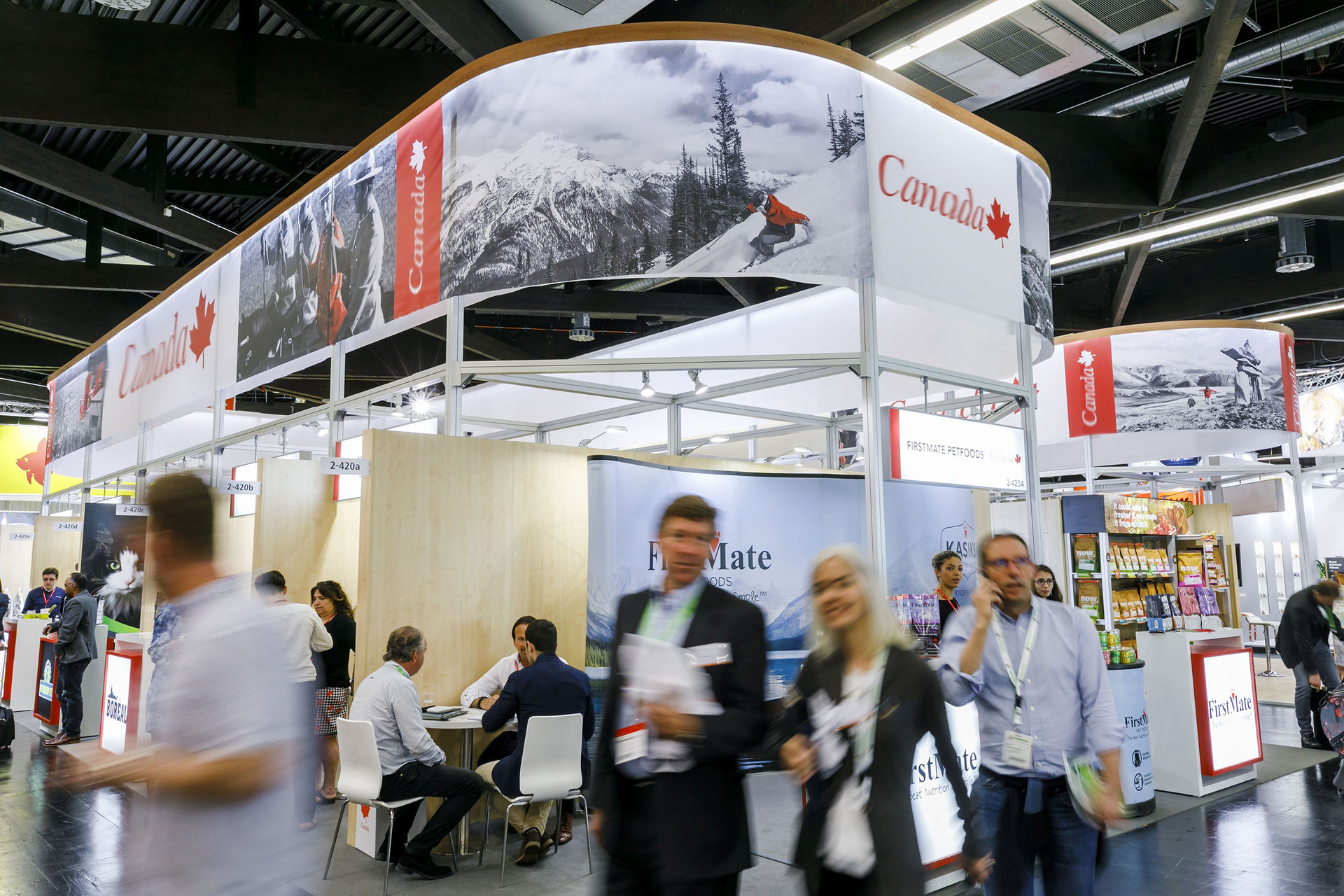 Interzoo has a long and successful tradition of national pavilions set up for the countries taking part. The organizer of each pavilion, often a company or an association from that country, generally assumes responsibility for the organization of the entire trade fair exhibit. But trade visitors also benefit from the pavilions, because they can systematically gain a compact impression of the pet supplies industry in specific regions worldwide. They can also make contacts and initiate business in each region quickly and efficiently because several exhibitors are combined in one pavilion. So far, Brazil, China, the UK, Hong Kong, Italy, Canada, Singapore, Taiwan, the Czech Republic, and the USA have registered pavilions for Interzoo 2020. Iran, Russia, and South Korea have announced that they will create pavilions for the first time.
"New kids on the block" in Hall 11
The Pavilion for Innovative Young Companies from Germany in Hall 11 – which is subsidised by the German Ministry for Economic Affairs and Energy (BMWi) – has already been fully booked with 25 exhibitors since October 2019, while 17 registrations have already been received to date for the new International Start-Up Area. Interzoo organizer WZF (Wirtschaftsgemeinschaft Zoologischer Fachbetriebe GmbH) also offers special service packages for start-ups from Germany that want to attend Interzoo for the first time independent of the German Pavilion. "We are very eager to support innovative newcomers, as they are important for the healthy development of the sector," says Alexandra Facklamm, Managing Director of WZF. This means that Hall 11 will be the home of innovative young talent with a special focus on start-ups.
_______________
Archive of Newsletter Interzoo news
Subscribe to the Interzoo newsletter and stay informed!