Interzoo Newsroom
Satisfied Interzoo visitors: More than 96 percent want to return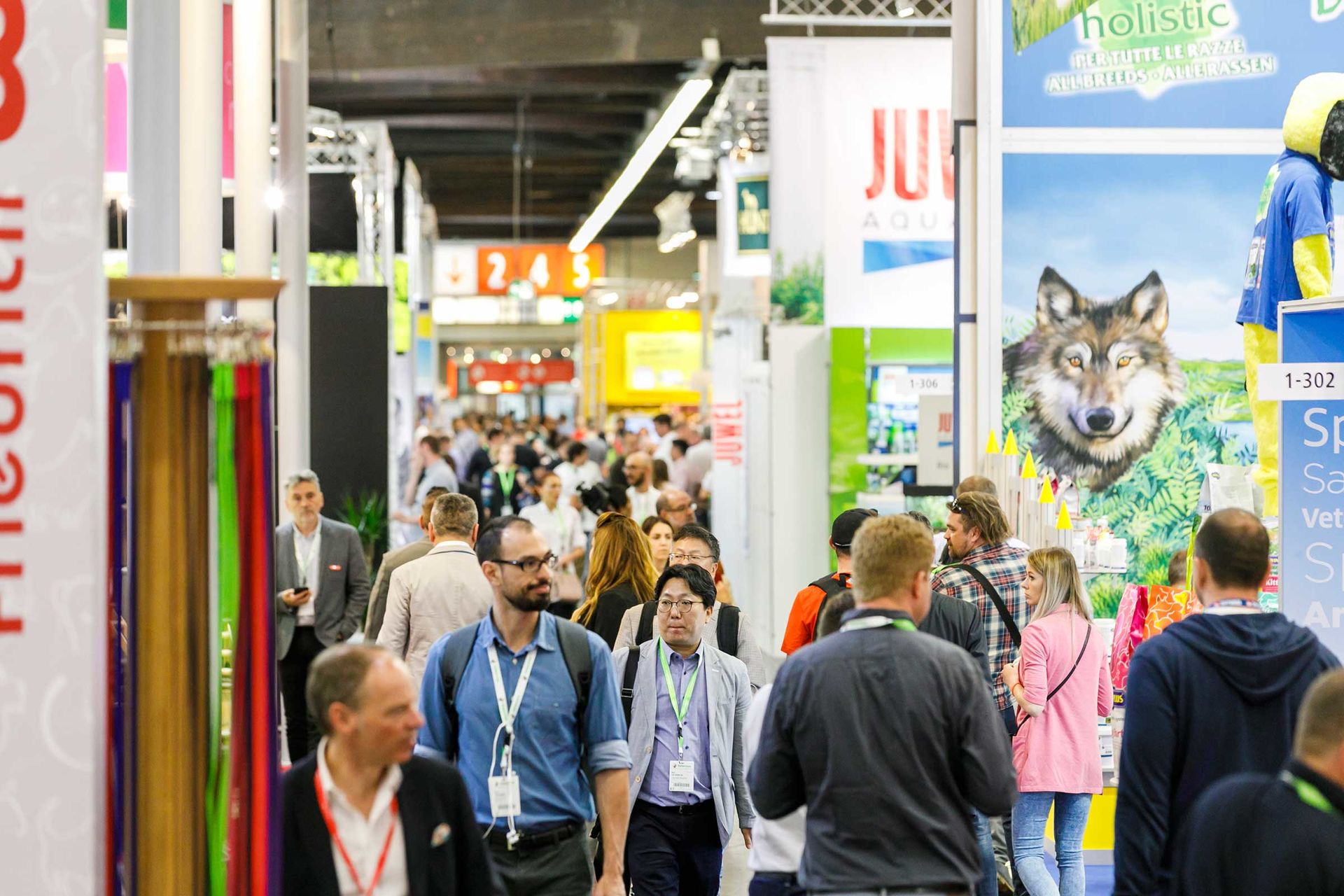 According to the visitor survey at Interzoo 2018, more than 96 percent were satisfied or very satisfied with their visit. Ninety-seven percent of the trade visitors said they achieved good results by participating in the fair. More than half of the trade visitors had come to the world's leading fair for pets to find out about new products, 38 percent aimed to cultivate business contacts and 34 percent wanted to gain a general overview of the pet supplies market. More than one third was seeking new business contacts and 28 percent wanted to share information and experiences.
Almost all visitors (97 percent) were satisfied with the general range of products and services on offer. 89 percent were particularly happy with the range of new developments and innovative trends. More than 88 percent of the visitors were happy to very happy with the market-leading companies that were present. The opportunities offered for information and making contacts met expectations for 97 percent of the visitors.
In addition to the high-quality exhibition stands and items displayed by the exhibitors, the supporting events such as live show acts, country sessions and the sustainability conference met with a positive response from 88 percent of the trade visitors. Nine out of ten visitors praised the product showcase in particular as being an attractive special display area. It was therefore no surprise that more than 96 percent of the visitors said, immediately after the event, that they would probably come back again to attend Interzoo 2020.
_______________
Archive of Newsletter Interzoo news
Subscribe to the Interzoo newsletter and stay informed!