Interzoo Newsroom
New record: national and international growth for Interzoo 2018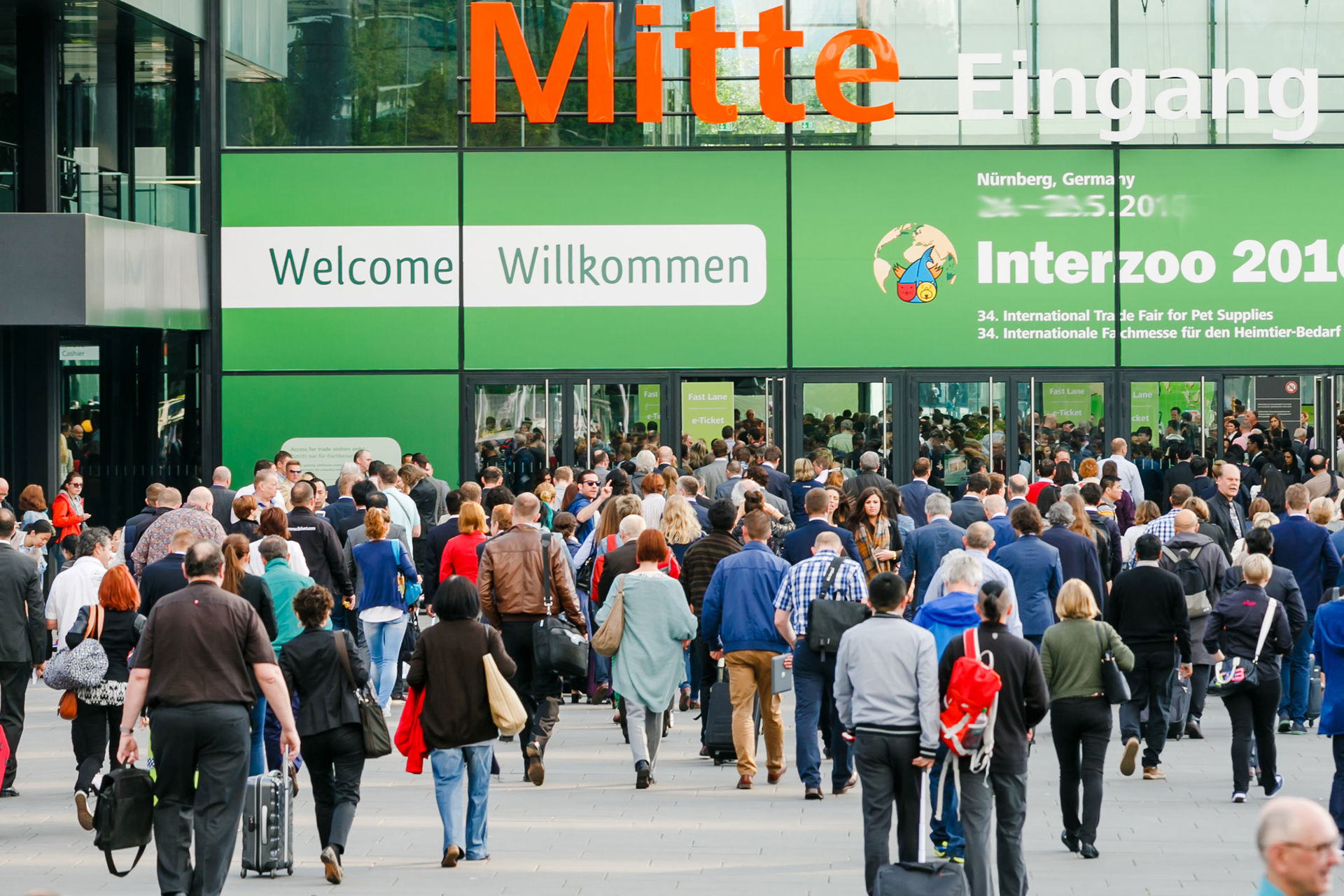 The strong run enjoyed by Interzoo continues. The world's leading trade fair for pet supplies has achieved a new record for exhibitors and exhibition area joining from Germany, Europe and beyond. The number of exhibitors has passed the magic mark of 2,000 (2016: 1,818). Companies from about 70 countries will present their products and services in an exhibition area of 120,000 square metres (2016: 115,000 m²). Interest on the part of exhibitors from Germany and elsewhere in Europe has grown constantly since 2014. The proportion of foreign exhibitors has reached a new peak of 83 percent, and the number of German exhibitors has grown remarkably by 10 percent compared to 2016.
New awakening in African market
According to Interzoo organizer WZF GmbH, there have been more registrations for exhibition space from Europe (in particular, Italy, the Netherlands, Spain, the UK, Austria, Belgium and France), and also a noticeable increase in interest from exhibitors from Turkey. From overseas markets, there is stronger demand from exhibitors from India, Canada, China and the US. The market for pet supplies in Africa is also clearly growing, with increasing interest in keeping pets across the continent.
Trend toward improved quality
Although some exhibitors reveal their new products and services only just before or even during the exhibition, a number of trends are already becoming clear. "Snacks are increasingly representing an additional benefit among pet foods; they offer more than just a nice taste", comments Hans-Jochen Büngener, Chairman of the Interzoo Exhibition Committee. For dogs, these are very often based on fresh meat. Feed supplements are sometimes given in high doses, to provide targeted support for the development and function of joints, ligaments, hair, fur, and also the gastrointestinal system. All in all, there is a focus on improving the quality of both dry and wet feed still further. Packaging sizes, on the other hand, are becoming smaller. The smaller the animal, the smaller the portion, to ensure there are no leftovers, and that the food in their bowls is always fresh.
Product segments
Products for cats and dogs will once again take up by far the greatest amount of space at Interzoo 2018. This segment continues to enjoy strong growth: 43 percent of the exhibitors are presenting products in this area. Making up the second-largest product segment, 12 percent of exhibitors will display items for small animals and rodents, while 11 percent are dedicated to the world of fishkeeping. Nine percent of the suppliers will present products for birds, followed by articles for terrariums and garden animals, at five percent each.
__________
Archive of Newsletter Interzoo news
Subscribe to the Interzoo newsletter and stay informed!