Interzoo Newsroom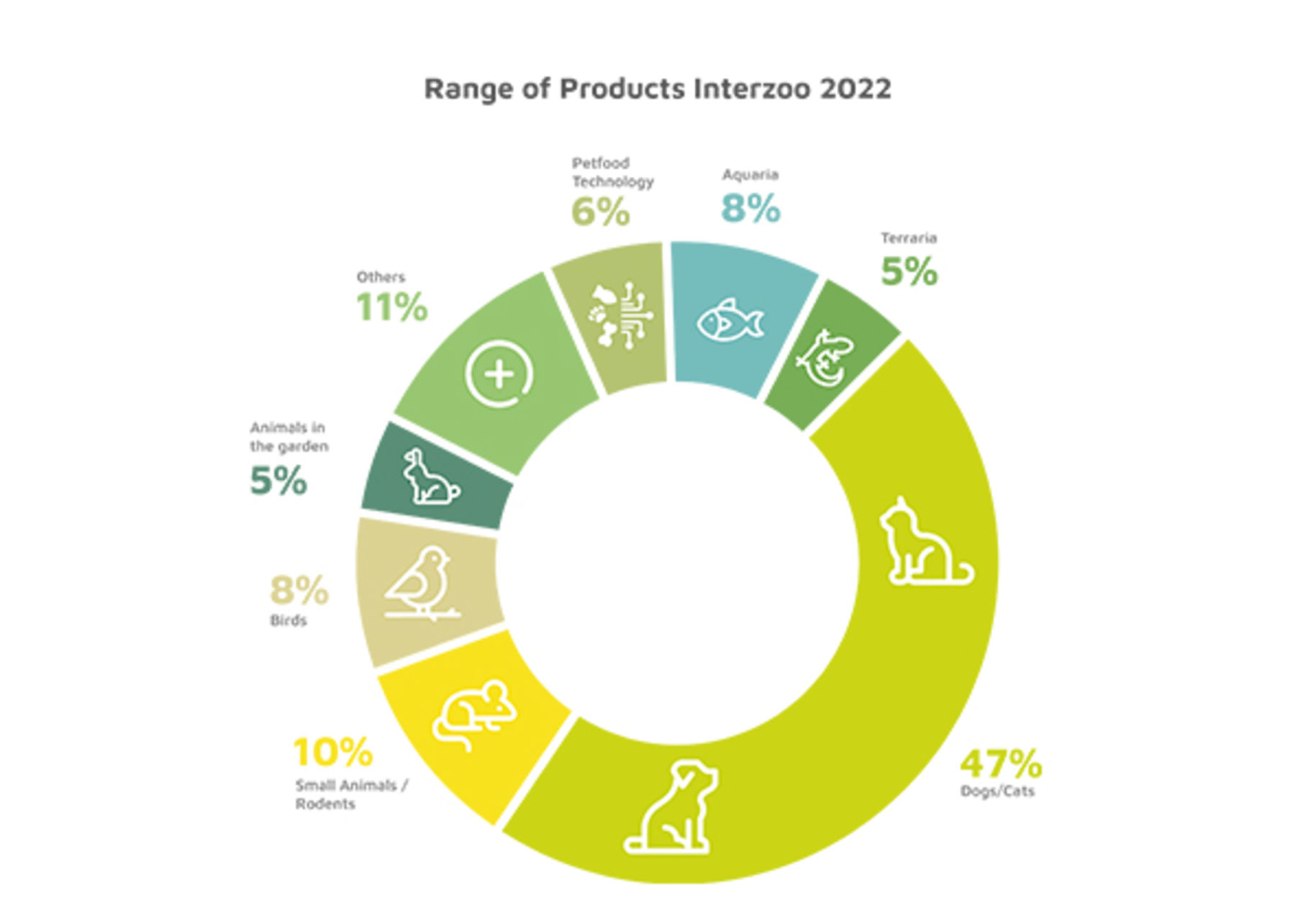 Interzoo 2022, covering a gross exhibition area of some 105,000 square metres, will host about 1,300 exhibitors from more than 60 countries. The strong international make-up of the exhibition will guarantee a global market overview, with more than 80 percent of exhibitors coming from outside Germany. The largest international contingents represent Italy, the UK, US, Netherlands and Spain. There will be a total of eleven national pavilions, some of them larger than previously, from Brazil, the UK, India, Italy, Canada, Singapore, Taiwan, the Czech Republic and the US, with France and South Korea being new additions this year. There has been growth in registrations for stand space from a number of countries in Europe, such as Turkey (+114%) and Spain (+15%), with about 60 exhibitors each. There is also stronger demand from outside Europe, such as South Korea  (+33 %) and India (+22%) with well over 20 and 40 exhibitors respectively.
As in the past, items for dogs and cats make up the largest share of the products on offer (47%), followed by small animals and rodents (10%), then pet birds and aquariums (8% each). The range of supplementary items for the speciality pet retail sector accounts for 6 percent, as does petfood technology. Items for garden animals represent 5 percent, with smaller shares for other segments such as subject-area literature, shop fittings and packaging.
Interzoo also offers an opportunity to celebrate at the end of a long day at the fair: Some exhibitors will host receptions at their stands starting at 18:00 on Wednesday 25 May, and then the Interzoo Party will be held on Thursday 26 May. With an opportunity to eat together and enjoy cocktails and live music from 18:00, the theme will be "Welcome back!"
_______________
Archive of Newsletter Interzoo news
Subscribe to the Interzoo newsletter and stay informed!