Interzoo Newsroom
Mix of digital and physical formats: Interview with Dr Rowena Arzt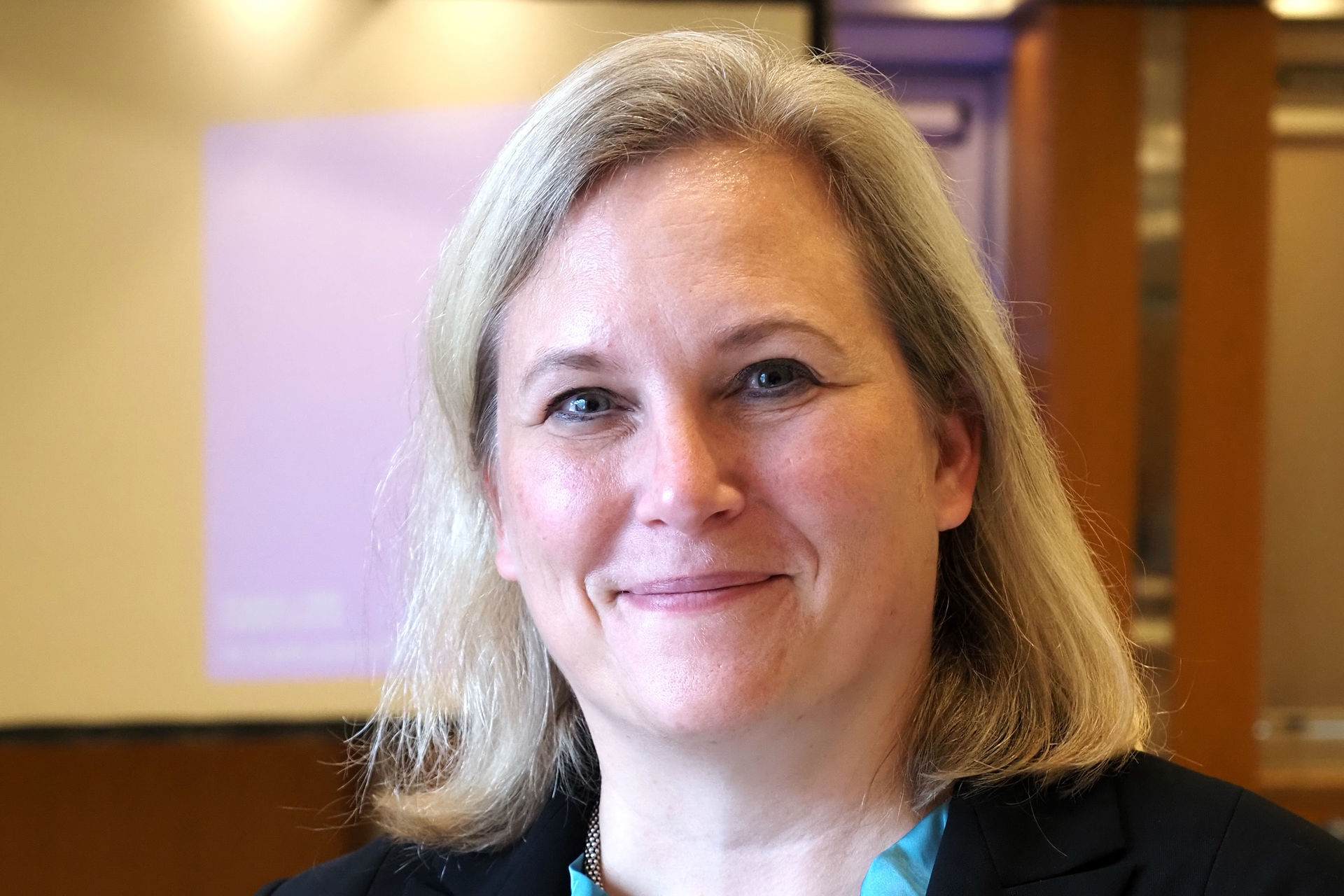 As Director Exhibitions for WZF you are leading Interzoo into the future. What are the prospects for 2022?
We are very much looking forward to the next Interzoo in May 2022. Although booking numbers are currently slightly lower than in our record year 2018 at the same time before the show, we are already witnessing an overwhelming international interest in Interzoo. People from all over the world want to meet and do business together. And these numbers show that despite the difficult times we have been going through, trade fairs are still an important marketing tool for the pet supplies industry. And last but not least, it underlines the role of Interzoo as a unique, global meeting platform for the pet industry.
As things currently stand, there will be at least eight national pavilions at Interzoo 2022. We are looking forward to welcoming group participations e. g. from Italy, Brazil, Canada, the UK, Hong Kong, the USA etc. We know that there are more pavilions under consideration and we are looking forward to welcoming them to Nuremberg as well.
Are there any exhibitor groups that stand out especially?
At Interzoo.digital this year, 27 percent of the 336 exhibitors were start-up companies. Encouraged by this participation at Interzoo.digital, we have also enlarged our offering to start-up companies for the upcoming physical show: As well as the start-up pavilion supported by the German government, Interzoo has also designed an attractive package for start-ups, whether they are from Germany or other countries. Exhibitors from Bulgaria, Finland, Latvia, the Netherlands, Poland, Spain and the Czech Republic have already registered for the international start-up area. And the pavilion supported by the German government is sold out already.
All start-up pavilions will be in Hall 11, and we are currently working on additional ways to put the spotlight on the innovative newcomers in our industry. We were very happy to welcome many new companies at Interzoo.digital and we would like to maintain this innovative momentum for the physical show in 2022 as well.
If we look at products, we can conclude that because of the pandemic, people are also more intensively connected with their pets and more dedicated to the animals' needs. Accordingly, the market for quality products is booming, which will be reflected at the upcoming Interzoo. I am sure that we will again see plenty of new product ideas at Interzoo.
What about digital services during the exhibition?
After the successful Interzoo.digital, with almost 15,000 participants from more than 100 countries and 336 exhibitors from almost 50 countries, we are now working on transferring the winning features to our physical Interzoo in May 2022. The participants in our first digital event especially enjoyed the easy access to presentations and discussion forums as well as the convenient networking functions.
For Interzoo 2022, our focus is of course on the physical encounters between visitors and exhibitors wishing to experience the pet industry with all the senses. In this context, digital elements will serve as a vehicle to facilitate, enlarge and enrich the experience. They help us to prepare the exhibition to make a visit to the show even more smooth and efficient. Therefore, we are going to extend the mobile services available at Interzoo, allowing exhibitors and visitors to make the most of their physical trade fair participation.
_______________
Archive of Newsletter Interzoo news
Subscribe to the Interzoo newsletter and stay informed!