Interzoo Newsroom
Countdown to Interzoo 2021 begins: Register and start planning today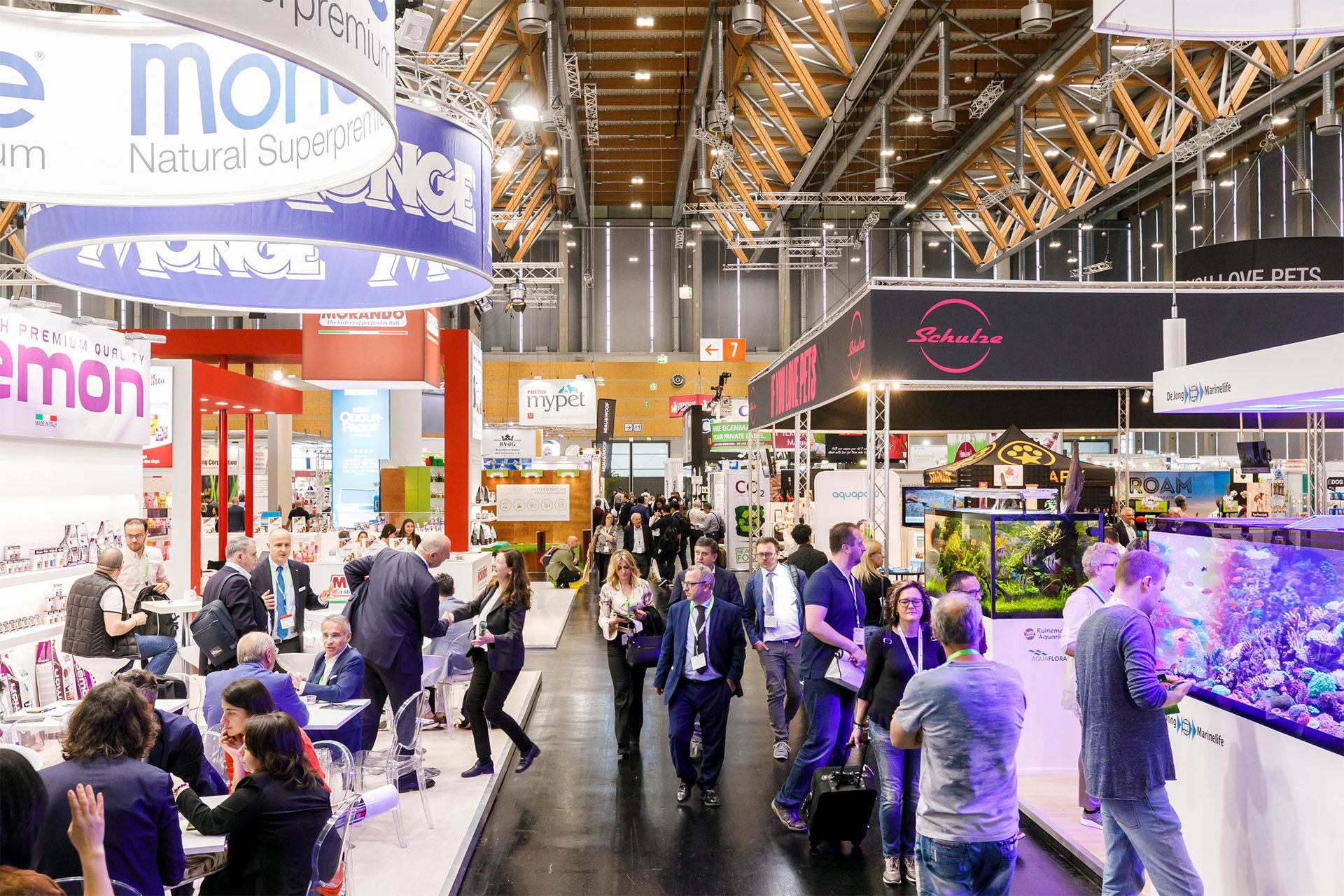 The countdown to Interzoo 2021 has begun with more than 1,600 exhibitors from 66 countries transferring their original stand bookings from May 2020 to the new Interzoo date of 1 to 4 June 2021. Since 1 July, companies that have not yet booked a stand or that had initially cancelled their participation due to the coronavirus crisis can register as exhibitors. "The number of exhibitors who have already registered is proof that there is plenty of support from the sector for the new event date in 2021", explains Alexandra Facklamm, CEO of Interzoo organizer WZF (Wirtschaftsgemeinschaft Zoologischer Fachbetriebe GmbH). "The second registration phase now offers all other companies the opportunity to register as exhibitors for Interzoo 2021 to secure access to a platform for the cultivation of existing customers and the acquisition of new business."
For Facklamm, the fact that more than 90 per cent of exhibitors have transferred their original stand booking for May 2020 to the new date in an odd-numbered year is evidence of their trust in trade fairs as a marketing tool in general and in Interzoo in particular. The significant interest in exhibiting at Interzoo indicates that trade fairs in the B2B segment are seen as very important and that digital formats predominantly serve a complementary purpose.
"Digital solutions can showcase products creatively and present details in a striking way, but they are no substitute for the multi-sensory experience of a trade fair. For many products, face-to-face communication and an experience involving all the senses are still essential, especially when innovations that are being introduced to the market for the first time are involved", adds Dr Rowena Arzt, Director Exhibitions at WZF. "What we are also seeing is that digital services are becoming increasingly important as a complement to a trade fair, e.g. between individual events, hence we are working on new additional options for our customers."
Plan well ahead for a successful trade fair appearance
Many exhibitors are already planning how to market their new products and services at Interzoo 2021 and exploit the event as a unique global platform for innovation and trends in the pet industry. Interzoo organizer WZF recommends that all exhibitors and visitors use the months ahead of the event to start planning their trade fair participation in order to help their companies benefit from the success of this exceptional exhibition and the inspiration it provides to the worldwide pet industry. The Interzoo Team at NürnbergMesse will be happy to assist you in planning and realising your trade fair presentation.
Successful with Interzoo: Satisfied exhibitors and visitors
At the last Interzoo in 2018, 38,600 trade visitors from 126 countries learned about the products and services of 1,990 exhibitors from 66 countries on a display area measuring more than 120,000 square metres. For years, exhibitors and trade visitors consistently confirm that participating at Interzoo makes a genuine impact. A survey has revealed that 89 per cent of exhibitors at the last Interzoo praised the quality of trade visitors to their stands. No less than 93 per cent were able to showcase their products to their most important target groups. More than 93 per cent of exhibitors were able to establish new business contacts, and nine out of ten companies expected follow-on business from these relationships. More than 87 per cent of exhibitors were able to achieve their specific trade fair goals and 88 per cent were satisfied or very satisfied with the overall success of their participation in Interzoo.
Trade visitors to the event were also generally satisfied or very satisfied (96 per cent). A total of 97 per cent was satisfied with the general range on display, and 89 per cent praised the innovation and pioneering trends displayed. For 97 per cent, the opportunities for information-gathering and networking met their expectations. Apart from the high-quality stands and exhibitor presentations, supporting events such as demonstrations, country sessions and the sustainability conference were also rated positively by 88 per cent of trade visitors. According to the survey, nine out of ten visitors were particularly impressed by the Product Showcase as an attractive special display area. It is therefore not surprising that more than 96 per cent of visitors announced immediately after the event that they would be attending the next Interzoo.
Contact:
_______________
Archive of Newsletter Interzoo news
Subscribe to the Interzoo newsletter and stay informed!