Interzoo Newsroom
The countdown to Interzoo 2020 is starting: Register and begin planning today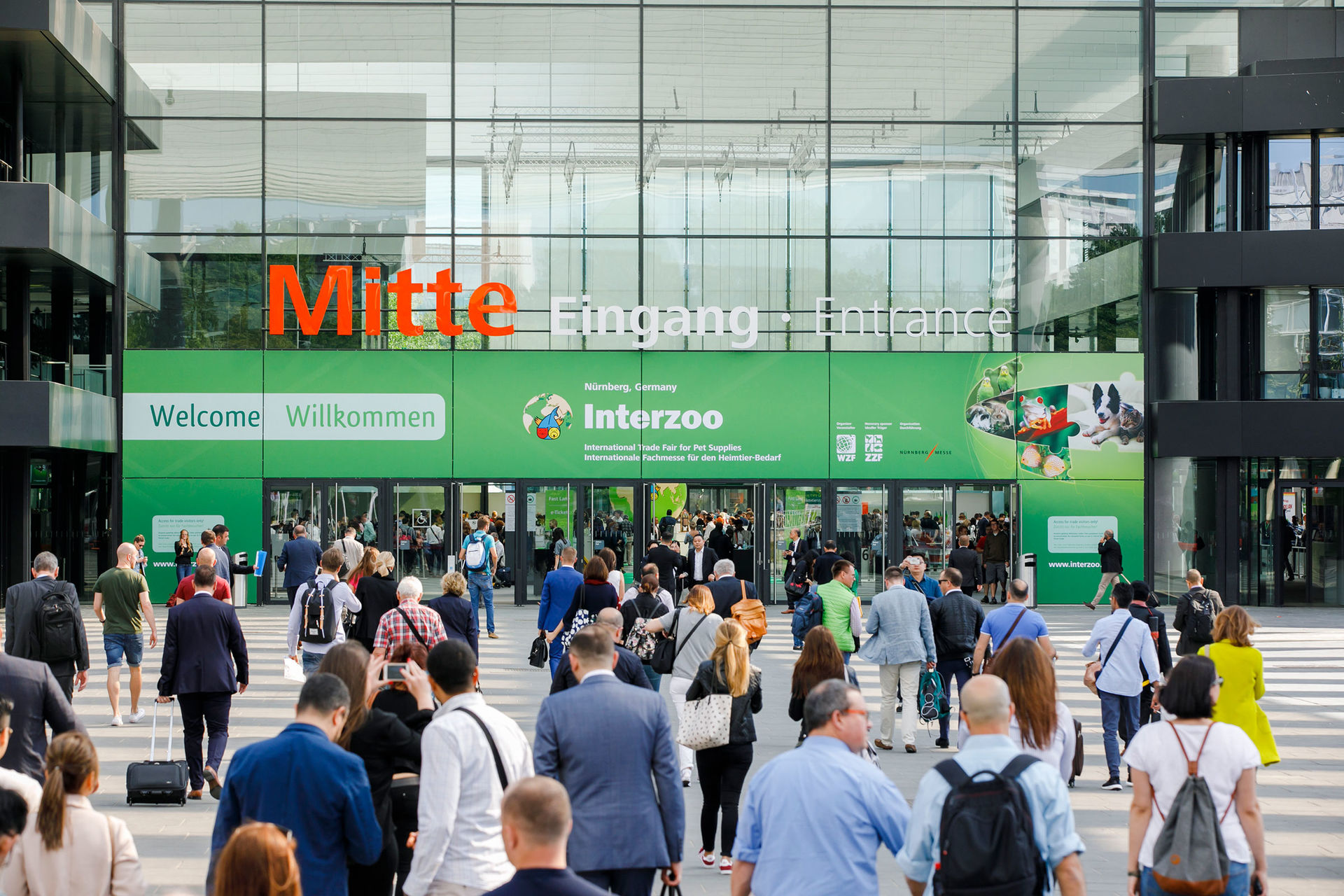 The countdown to Interzoo 2020 is starting! The registration forms are currently being sent out, and many exhibitors are already planning how to market their new products and services at the world's leading trade fair for the pet industry in Nuremberg from 19 to 22 May 2020.
At the last Interzoo, more than 38,600 trade visitors from 126 countries learned about the products and services of 1,990 exhibitors from 66 countries on a display area measuring 120,000 square metres. For years, Interzoo exhibitors and visitors consistently confirm that participating in Interzoo makes a genuine impact. A survey has revealed that 89 percent of exhibitors at the last Interzoo praised the quality of trade visitors to their stands. No less than 93 percent were able to showcase their products to their most important target groups. More than 93 percent were able to establish new business connections, and nine out of ten exhibitors expect follow-on business from these contacts. More than 87 percent were able to achieve their specific trade fair goals and 88 percent were satisfied or very satisfied with the overall success of their presentation.
Trade visitors to the event were also satisfied: the survey showed that more than 96 percent were satisfied or very satisfied with their visit to Interzoo. Almost all visitors (97 percent) were satisfied with the general range on display, and 89 percent praised the innovations and pioneering new trends in particular. For 97 percent, the opportunities for information-gathering and networking met their expectations. As well as the high quality stands and exhibitor presentations, the supporting events such as demonstrations, country sessions and the sustainability conference were also rated positively by 88 percent of trade visitors. According to the survey, nine out of ten visitors were particularly impressed by the Product Showcase as an attractive special display area. So it's not surprising that 96 percent of the visitors had decided immediately after the event that they would be attending Interzoo in 2020.
Since the beginning of April, NürnbergMesse has been sending out registration forms to former and potential exhibitors on behalf of Interzoo organizer WZF (Wirtschaftsgemeinschaft Zoologischer Fachbetriebe GmbH). Profit from the coming months ahead of the event and plan your trade fair participation in good time! Thus your company can also benefit from the success of this exceptional exhibition and the inspiration it provides to the worldwide pet industry. The Interzoo Team from NürnbergMesse will be happy to assist you in planning and realising your trade fair presentation.
Contact:
_______________
Archive of Newsletter Interzoo news
Subscribe to the Interzoo newsletter and stay informed!