Presentation of pets

The exhibitor is obliged to apply for the presentation of live animals. The approval of applications for the presentation of pets is decided by the organizer.
In Germany, animal protection has a high priority and the animal protection legislation is strict. The German animal protection regulations also apply to exhibitors who wish to present live animals at Interzoo 2024. In consultation with the responsible veterinary authorities, the organizer is drawing up rules that must be observed when presenting live animals.
Policies & Application for Presentation of pets
From October 2023, you will find everything you need to know about the registration and handling of animal presentations here. We are currently preparing the following information for you:
Application forms, provisions and policies for the presentation of live animals
Regulations KoiKHV-disease and Regulations Avian Influenza (bird flu)
Contact for exhibitors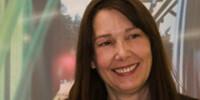 Marika Sztipanovics
Project Officer Interzoo
Organizer WZF GmbH
T +49 611 4475 5320
F +49 611 4475 5333