Presentation of pets

Animal protection is very important in Germany and legislation on animal protection is very strict. The German animal protection regulations also apply to exhibitors who wish to present live animals at the Interzoo 2024. In consultation with the responsible veterinary authorities, we have therefore prepared rules that must be observed for the presentation of live animals.
A written application for approval is to be submitted to the organizer for every presentation, stating the species and quantities of animals involved.
You may fill in the application for presentations of pets on your PC and return the signed form to the organizer by post or fax or e-mail.
Contact for exhibitors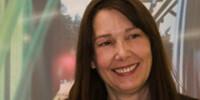 Marika Sztipanovics
Project Officer Interzoo
Organizer WZF GmbH
T +49 611 4475 5320
F +49 611 4475 5333