Interzoo: Assembly and dismantling

Important notice: Smoking ban in the halls
Please note that smoking is generally prohibited in the entire exhibition halls. Smoking is only permitted in specially marked areas. The Site and Use regulations of NürnbergMesse and further information can be found at information & regulations.
---
Assembly and dismantling
Assembly:
Thursday, 19 May 2024, 07:00 - 22:00
Friday, 20 May 2024, 07:00 - 22:00
Saturday, 21 May 2024, 07:00 - 22:00
Sunday, 22 May 2024, 07:00 - 22:00
Monday, 23 May 2024, 07:00 - 19:00
Booked exhibition stands which have not started to be assembled by 15:00 on Monday (last assembly day), 23 May 2024, will be constructed by the organizer, unless information to the contrary is available. Costs incurred for this will be borne by the exhibitor.
---
Dismantling after the exhibition
Friday, 27 May 2024, 16:00 - 24:00
Saturday, 28 May 2024, 07:00 - 24:00
Sunday, 29 May 2024, 07:00 - 24:00
Monday, 30 May 2024, 07:00 - 24:00
Dismantling is permitted on the last day of the exhibition from 16:00.
Access to the halls during the periods for assembly and dismantling is only possible with special passes. Please note that these passes are invalid outside the specified periods.
Please note: The exhibition ends at 16:00 on the last day. Until this time, every exhibitor agrees
to man his stand space with his stand personnel
not to hand out any products to interested persons (except patterns, samples and promotional giveaways; see also item 20 Sales)
not to start dismantling the exhibition stand
The promoter will impose a contract penalty on the exhibitor for each case of contravention. The contract penalty amounts to 20 % of the net stand rent, subject to a minimum of EUR 2,000, plus VAT at the statutory rate. The organizer also reserves the right to exclude the exhibitor from exhibiting at future Interzoos.
Would you like to know more about stand construction? You'll find all the details in our information and guidelines.
Contact for exhibitors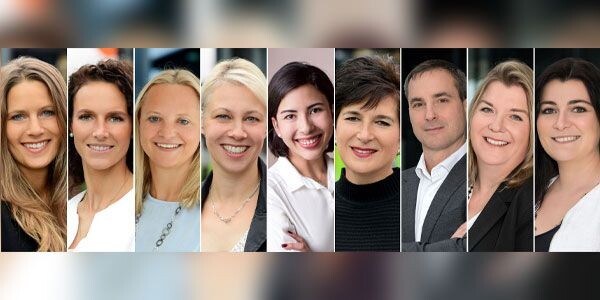 Your Exhibition Team