Your contacts for Interzoo at the Exhibition Centre Nuremberg
You are planning your exhibition and still have questions about the application, exhibition marketing or the trade fair? Our exhibition team would be happy to help you.
Left to right: Madlen Egidi, Jennifer Biehl, Alexander Mattausch, Nadine Fröhlich, Ellen Stollar, Ulla Kallert, Dorothea Scholz, Larissa Braune, Isabell Müller
Your Personal Contact:
Alexander Mattausch
Executive Director Exhibitions
Do you have already applied for Interzoo and you have questions to your participation? Your personal contact:
---
Your ExhibitionService
You would like to make your appearance at Interzoo a success? The ExhibitionService would be happy to help you with the planning and will answer your questions relating to stand construction, technical equipment and other services.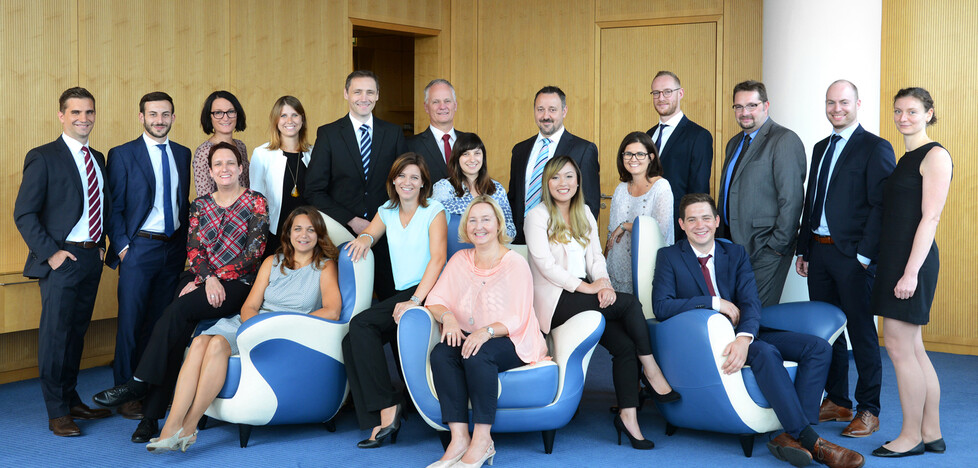 Contact details for the ExhibitionService:
T +49 9 11 86 06-80 00
F +49 9 11 86 06-80 01
send enquiry
---
Your online editorial team
You would like to know how you can present your company and your products optimally in the exhibitor and product directory? Our online editorial team will be happy to help you with this.
Contact details for the Interzoo online editorial team
NürnbergMesse GmbH
Online Editors for Exhibitors
Messezentrum
90471 Nürnberg

F +49 9 11 86 06-86 01
---
Organizer
WZF - Wirtschaftsgemeinschaft Zoologischer Fachbetriebe GmbH
Mainzer Str. 10
65185 Wiesbaden
T +49 6 11 44 75-5 30
F +49 6 11 44 75-53 33