Interzoo.digital – online, interactive and global

between 1 June 2021 (9 o'clock) and 4 June 2021 (midnight) (live phase)
Four days of concentrated business on an online, interactive and global platform
Suppliers from all around the world will present their products, innovations and services for the categories: Pet nutrition l Animal feed l Pet food technology l Grooming products l Accessories l Aquariums l Terrariums l Products for animals in the garden l Equestrian l Angling l Boutique articles l Specialist literature l Shop fitting. It's the perfect opportunity to meet manufacturers, dealers, service providers, professional associations, petfluencers and media representatives and to be inspired by the latest international trends from the sector.
EXHIBITORS & PRODUCTS: International market overview!
At Interzoo.digital too, the spotlight will be on innovative products, brands, and services as well as exciting developments and trends from all around the world. It's where you'll meet leading suppliers from the pet industry alongside young companies and start-ups. At Interzoo.digital, visitors will have quick and easy access to a wide range of exhibitors. A structured visit can be achieved by searching the show floor for providers and specific product groups and brands. In the "My Interzoo" area, participants will see their own appointments and their favourite exhibitors or speakers.
NETWORKING: Smart matchmaking and meeting tools!
Networking is a major plus at Interzoo.digital: Not only can exhibitors and visitors get to know each other, but visitors can also network among themselves. The system draws on personal profiles and posted interests to identify suitable business partners. Participants can also use a basic search function to find specific people and can arrange appointments with no complications. Conversations use either chat or video functions and can be one-to-one or in groups.
CONTENT & NEWS: Digital conference programme!
Find out about trends and developments in the sector or showcase your expertise and share your knowledge on the presentation stages at Interzoo.digital. Make use of our virtual cafés for discussions with Interzoo.digital exhibitors, visitors and partners about the issues that are driving the pet supplies sector. Experience new products follow market developments and discuss the opportunities and challenges for the pet supplies industry.
Meeting place of the pet industry
As the world's leading exhibition of supplies for dogs, cats, rodents, horses and birds, Interzoo drives innovation in the industry. In 2018, round about 39,000 trade visitors sourced information on the latest pet food, accessories, grooming aids and technical innovations in the aquaria, garden pond and terraria segments from about 1,990 exhibitors from 66 countries. You just have to be there!
The history of Interzoo and other facts about the exhibition
From pasting tables to the world's biggest pet supplies exhibition
Interzoo's outstanding success story began with the presentation of products on four pasting tables, when four member companies presented their new products on pasting tables during the annual conference of the German Pet Trade & Industry Association (ZZF) in 1950. The association members liked the presentation so much that the "Zoo-Börse" became a permanent feature and soon afterwards received the name "Zoo-Messe".
The international break-through of the "Zoo-Messe" succeeded in the congress hall of the Frankfurt exhibition site in 1959. The subsidiary Wirtschaftsgemeinschaft Zoologischer Fachbetriebe GmbH (WZF) took over all ZZF business activities from 1966 onwards and gave the exhibition – meanwhile held in Wiesbaden – the new name of Interzoo. Interzoo 1984 with 350 exhibitors and increasingly professionally designed stands reached the limits of its capacity in Wiesbaden and the exhibition moved to Nuremberg in 1988. Interzoo continuously extended its product spectrum in Nuremberg and today is indisputably the world's leading exhibition for the global pet industry.
Contact for exhibitors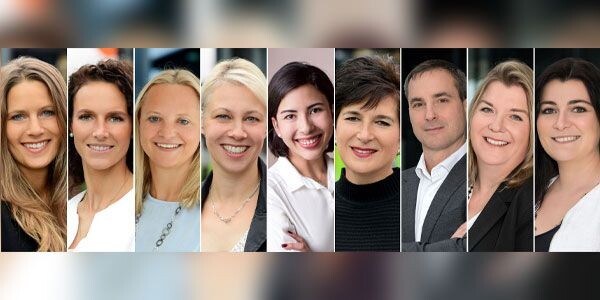 Your Exhibition Team